Trial of former Governor of Abia State, Dr. Orji Uzor Kalu, and two others over alleged fraud before Justice Mohammed Idris of the Federal High Court, Lagos has been adjourned till October 3.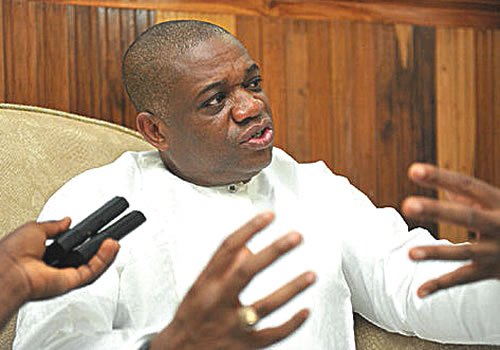 The matter was adjourned due to the absence of Justice Idris, who is currently in Abuja for official assignment.
The Economic and Financial Crimes Commission (EFCC) on October 31, 2016, arraigned Dr. Kalu, Udeh Jones Udeogu and Slok Nigeria Limited on a 34-count charge of alleged N3.2billion fraud.
They all pleaded not guilty to the charge.
So far, the prosecution has called five witnesses to prove its case against the defendants.
In one of the counts, his company (Slok Nig Ltd) and one Emeka Abone, who is said to be at large, were alleged to have retained in the company's account the sum of N200 million, on behalf of the first accused.
In counts one to 10, the accused were alleged to have retained about N2.5 billion in different accounts, which funds were said to belong to the Abia State Government.
Cumulatively, in all the counts, the accused were alleged to have diverted over N3.2 billion from the Abia State Government's treasury during Kalu's tenure as governor.
The offence is said to have contravened the provisions of sections 15(6), 16, and 21 of the Money Laundering (Prohibition) Act, 2005.
It is also said to have contravened the provisions of the Money Laundering Act of 1995 as amended by the amendment Act No.9 of 2002 and section 477 of the Criminal Code Act, Laws of the Federation, 1990.
By Chinyere Obia