Abuja-based finance watchdog, Follow The Money (FTM), has said that it initially found it difficult to track the $55.5 million Federal Government health grant to the 36 states of the federation as well as the Federal Capital Territory (FCT) because of secrecy as well as contradictory reports about the fund.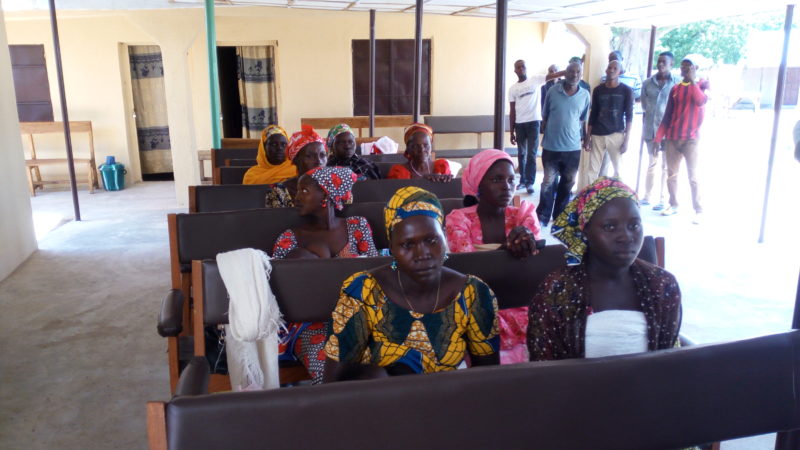 Hamzat Lawal, Chief Executive of Connected Development (CODE) and Co-Founder of FTM, while reacting to news of the official release of the fund in a press statement issued on Wednesday, 11 January 2017, said: "This is a beautiful development, outstandingly the fact that this was from the President himself. There has been extensive ambiguity, confusion, secrecy and contradicting reports about this fund. So tracking it has been really difficult for us. At a time, none of the concerned institutions, particularly the Ministry of Finance, could give us information about states that have received the fund and those that have not. Even the Ministry of Health's Save One Million Lives (SOML) department, could not provide us with this detail."
According to reports, the Federal Government, under the SOML Project of the World Bank, has released the money to the states and FCT, ostensibly for the promotion of primary health care provision, with each of them getting $1.5 million (N471 million).
The group disclosed that, since last year, the FTM team of CODE has been tracking the release and deployment of the fund in Primary Healthcare Centres (PHCs), in local communities in Akwa Ibom, Enugu, Kano, Kogi, Osun and Yobe states. It adds that, leveraging on the authority of the Freedom of Information (FOI) Act and to ensure transparency and accountability in the fund's usage, the FTM team wrote the governors, and commissioners of health and finance of the aforementioned states to provide the costed work plan of the $1.5m implementation. But only Yobe State is said to have so far provided the information.
The news of the fund's release has thus come as a relief to the campaigners.
Lawal added: "With this information, we are properly armed to go after the costed work plan using the FOI Law and President Buhari's Open Government Partnership (OGP) compact from the concerned governmental institutions in the states and use our strategies to ensure transparency and accountability in the implementation of the fund as it impacts local communities across the country.
"Primary healthcare provision has been in an unacceptable state in the country. In our experience in championing rehabilitation of PHCs across the country, most of them lack water supply, electricity, security, skilled birth attendants, equipment, and toilets. We are optimistic that the efficient use of this fund will help in equipping the PHCs and in providing skilled labour force in them.
"The fund would do so much in terms of maternal mortality rate reduction in the country. This will also help in changing people's lives, particularly the locals in rural communities.
"We call on the governors and concerned institutions of Akwa Ibom, Enugu, Kano, Kogi and Osun states to provide us with their costed work plan. We also call for transparency, accountability and citizen engagement in the use of this fund."