Since the establishment and entry into force of the United Nations Framework Convention on Climate Change (UNFCCC) in 1994, the world has been struggling to keep down global average temperature and mitigate climate change impacts without much success.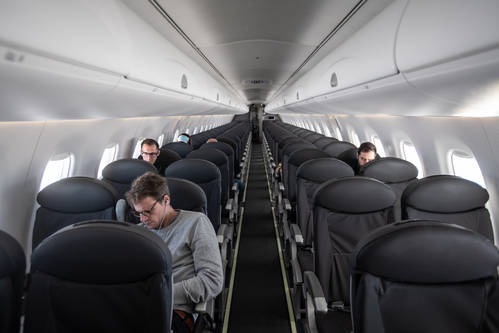 The UNFCCC was established to bring world leaders together to address the climate crisis, when it became evident through several scientific evidences, that climate was changing and human activities that contribute greenhouse gases to the atmosphere were responsible for global warming or rise in global average temperature.
Climate change is estimated to cause over 150,000 deaths annually. The World Health Organisation (WHO) has projected that, between 2030 and 2050, climate change is expected to cause approximately 250,000 additional deaths per year, from malnutrition, diarrhea, and heat stress.
The saying that "a problem known is half solved" seems not to hold water in the efforts to address climate change whose cause is already well known. The solution to climate change sounds simple – cut down emission of greenhouse gases like carbon dioxide, methane, etc. to the atmosphere. As simple as this solution sounds, the UNFCCC since 1994, through different efforts such as Kyoto Protocol, Montreal Protocol, Cancun Agreement and the recent Paris Agreement has not succeeded in cutting down emissions reasonably to prevent catastrophic impact of climate change.
Since the beginning of industrial revolution, the earth's average temperature has steadily risen. In 2019, seeing that current efforts were insufficient to stem the climate change crisis, the United Nations Secretary General reached out to some G20 leaders to encourage them to step up their ambition. Similarly, at the 25th session of the Conference of Parties (COP25) to UNFCCC in Madrid, Spain, countries were advised to step up their efforts to cut down emission through their Nationally Determined Contributions (NDCs), as it was obvious the level of efforts submitted in the NDCs could not achieve the goal of the Paris Agreement of keeping global temperatures well below 2 degrees Celsius.
Unexpectedly in a short time, progress has been made regarding reduction in greenhouse gas emission. The lockdown occasioned by the COVID 19 pandemic has seen a dramatic cut in fossil fuel consumption with reduction in car traffic, commercial flight and production by industries.
China witnessed an 18% reduction of C02 between February to mid-March. In "European Union, declining power demands and depressed manufacturing could cause emissions to fall by nearly 400 million metric tons this year, a figure that represents about 9 percent of the EU's cumulative 2020 emission target," according to National Geographic.
Although experts have said that the emission reduction achieved so far is not reasonable enough to lowering global temperature if not sustained and have advised governments to adopt renewable energy, we see this as an ambitious action that can contribute to the goal of the Paris Agreement.
COVID-19 has revealed that the world can be locked down to help the planet recover. Post COVID-19, can lockdown be one of the ambitious actions to save the planet in addition to governments moving to cleaner energy sources?
By John Baaki