The House of Representatives on Tuesday, February 4, 2020 rejected a motion to evacuate and quarantine Nigerians stranded in China due to the Coronavirus scourge ravaging the country.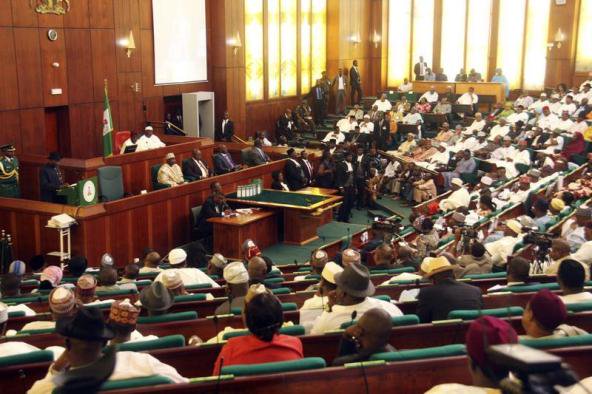 Members of the Green Chamber rejected the motion of Urgent Matters of Public Importance sponsored by Ben Kālu, Ndudi Elumelu and Deputy Majority Leader, Peters Akpatason, due to the title of the motion. It was entitled; "Urgent need to evacuate hopelessly stranded Nigerians in Wuhan, China."
While Mr. Kalu was attempting to move the motion, members chanted "No" and prevented him from moving the motion. The Speaker, Femi Gbajabiamila, appealed in vain to the members to allow Kalu to present his motion.
He said: "Hon Ben Kalu's motion is to evacuate and quarantine Nigerians who are stranded in China, but trust me, I had a little glance at the motion, I believe the necessary things have been done, but if it has not, let us hear him. We will know what to do.
"The first instinct of any human being is self-preservation; you no longer want your brothers back in Nigeria, I believe that motion has been taken care of. Can you take that motion again based on the title?"
In a bid to intervene on the bill, Nicholas Ossai (PDP, Delta) said that China is more equipped to deal with the virus than Nigeria.
"The motion is not too urgent like that, as China has better facilities than Nigeria; the motion should be gazetted and scheduled on the Order Paper," Ossai said.
"Based on leadership consultation; and what appears as overwhelming misunderstanding of this motion; I appeal for the step down of this motion."
The Speaker made another effort to save the motion.
"I think we can kill two birds with one stone; there are many members here, and I can point to Chairman, Foreign Affairs, who has children in China. Nobody wants to bring people here to infect the larger populace.
"I think we should have a candid opinion, hear his motion. Don't make your mind up based on title; hear what the motion is, hear the argument, and then we can kill it, if we are not satisfied," he said.