The number of confirmed coronavirus cases in Germany's southern state of Bavaria has risen to six, after a child was found to have been infected.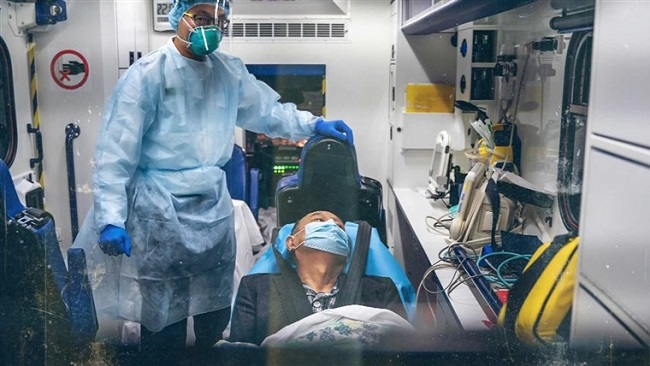 The child's father had also fallen ill with the new coronavirus, the Bavarian Health Ministry said on Friday, January 31, 2020.
The virus originated in China and has since spread around the world.
The case marks the first time in Germany that a relative of an infected person has fallen ill.
Details, including the age of the child were not immediately available.
All the other people who have been infected in Bavaria are employees of the automotive parts supplier Webasto, an infected staff member from China who only began experiencing symptoms during her flight back home.
The virus has killed more than 200 people in China, where the number of confirmed cases of infection is approaching 10,000.
A German Air Force plane was on its way to China on Friday to evacuate German citizens from the worst-hit province of Hubei and deliver aid for authorities battling to contain the coronavirus outbreak, Foreign Minister Heiko Maas said.
This includes 10,000 protective suits, Maas added.
The Luftwaffe aircraft will then bring around 130 people back to Germany, sources told dpa around 90 German citizens and about 40 relatives with other nationalities.
They are set to arrive over the course of Saturday.
Among the German citizens being repatriated, no one has been confirmed or is suspected of having contracted the deadly new strain of coronavirus.
They are to spend around two weeks in quarantine at a military site upon their return, Maas said.
The German nationals in question had already gathered at the Wuhan airport on Friday.
A woman who asked not to be named told dpa by phone that they had been told to be at the airport at 8 pm local time (1200 GMT).
They will likely have to spend the night at the airport, as the Luftwaffe plane had only left the Cologne airport one hour earlier. It will need around 10 hours to get to China.
The woman was resigned to the fact that she would have to be quarantined for 14 days.
"I understand why the measures were put in place,'' she said.
"But you are not really happy about it.''
The transport to the airport was trickly because cars are only allowed to drive with special approval.
Because of the coronavirus outbreak, Wuhan has been largely sealed off from the outside world, with all flights, long-distance transport, local transport and car traffic stopped.