The Nigerian Institute of Management (Chartered) (NIM) has approved the elevation of Dr. Samson Ameh Opaluwah to the distinguished grade of Fellow.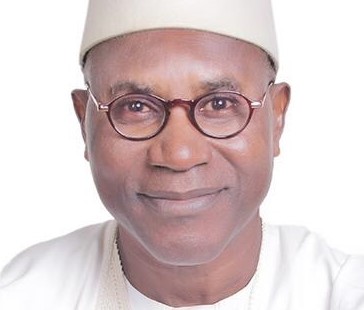 Opaluwah, who is currently the Vice Chairman of Council of Registered Builders of Nigeria (CORBON) and Chief Executive Officer of the Abuja-based Khariz Group is a civil engineer and a professional builder who specialises in Project & Construction Management, Public Procurement and Facilities Engineering & Management.
Khariz is a group of companies involved in Engineering Consultancy, Building/Civil Engineering Construction, Projects Management, ICT/ Entrepreneurship Development, Property Development, Facilities Engineering & Management and Agribusiness.
In a letter dated June 30, 2019, Prof Olukunle Iyanda, President and Chairman of the Council of the NIM, conveyed the Institute's decision to elevate Dr. Opaluwah to the prestigious rank of a Fellow.
According to Prof Iyanda, Opaluwah's contribution to the development of the institute, the management profession and the civil society at large informed the decision to elevate him.
He therefore called on the recipient to remain actively involved in all the programmes of the institute through the Faculty of Fellows where his core competence and area of specialisation will be brought to bear and utilised.
In his acceptance speech, Bldr. Opaluwah appreciated the NIM Council for the elevation. Describing his elevation as an invitation to do more, he restated his commitment to deepening his current professional focus on developing a "home-grown housing production system, strategic Facilities Engineering & Management and the institutionalisation of a national development focused Public Procurement System" in Nigeria.
Born on October 1, 1954 at Idah, Kogi State, Bldr. Opaluwah holds B.Sc. (Hons) in Building (First Class Honours/1978) from Ahmadu Bello University, Zaria, M.Sc. Construction Engineering (1983) from Leeds University, Leeds, UK and a PhD in Facilities Management from St. Clements University, Turks & Caicos, Islands.
He also holds National Diploma in Civil Engineering (Kaduna Polytechnic) 1974 and Diploma in Refractory Technology (Refratechnique) Gottingen in Germany 1993 and the International Procurement Certificate (International Law Institute, Washington DC, USA) 2010.