Reactions have continued to trail the appointment of Sultan al-Jaber, Managing Director of the Abu Dhabi National Oil Company, as president of the COP28 UN climate change conference holding in 2023 in Dubai, the United Arab Emirates (UAE).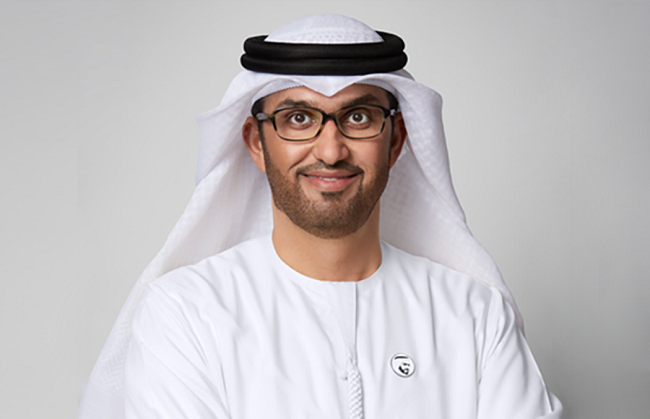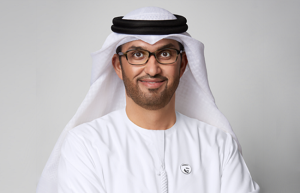 Beyond the widespread uproar spurred by the controversial appointment, several other quarters are looking at ways by which the global summit can become a success story.
For example, Christiana Figueres, who was UN climate chief from 2010 to 2016, believes that, among other targets, COP28 under the al-Jaber presidency, must accelerate global decarbonisation.
She said: "The International Energy Agency (IEA) has been abundantly clear that there is no more atmospheric space for any new oil, gas or coal.  This policy clarity echoes the findings of science and the increasing demands of public opinion. COP28 must not only align itself with this reality, but in fact accelerate global decarbonisation. There is no other path forward."
Yvo de Boer, UN climate chief 2006-2010, said: "The UAE has much to offer, especially when it comes to the thorny question of how to rise to the climate challenge while creating prosperity at the same time. Masdar City in Abu Dhabi is a renowned green innovation hub that also houses the International Renewable Energy Agency (IRENA). In addition, the UAE has adopted a sound green growth strategy and is a major investor in renewable energy both at home and abroad. The COP President designate has been instrumental on many of these issues. This equips him with the understanding, experience and responsibility to make COP28 ambitious, innovative and future focussed."
Manuel Pulgar-Vidal, COP20 President, former Minister of Environment for Peru and current WWF Global Climate and Energy Lead, said: "In time, we will realise that 2021-2022 was a critical turning point. It is the moment that a few calls at COP to once and for all end climate-wrecking fossil fuels became an undeniable clamour. We need COP28 in the UAE to build on this foundation with a well-considered approach that quickly enables the whole world to fully embrace a complete transition to clean energy. We have no more time to lose. I look forward to supporting COP28 to achieve successful outcomes."
Maria Mendiluce, CEO, We Mean Business Coalition, said: "Strong ambition and leadership from the UAE's new President of COP28, Sultan Al Jaber is critical for accelerating the significant investment needed globally to deliver a clean energy system – with the new jobs, health and economic benefits it will bring. Science is telling us the perils of going beyond the 1.5C limit: there can be no new fossil fuel projects, according to the International Energy Agency.
"At COP27, global business strongly backed the call to ensure we limit global temperature rise to 1.5C, and over 80 countries supported a call to phase down fossil fuels. Simply put: fossil fuels will inevitably be replaced with clean energy. Business needs the COP28 presidency to mobilise ambitious government policy and finance to dramatically scale up investments in clean energy while stopping new investment in fossil fuels. This will enable companies to cut emissions at speed, and build a safer, more stable and thriving global economy."
Rachel Kyte, Dean, Tufts University, Fletcher School, said: "The incoming COP president has a dilemma. The UAE is competing to be the most efficient and lowest-cost source of fossil fuels as global production must diminish through the energy transition in line with IPCC and IEA pathways. There cannot be any more development of fossil fuels. It will be challenging as COP President to unite countries around more aggressive action while at the same time suggesting that other producers stop producing because UAE has you covered. We don't have the planetary space for mixed messages."
Ugandan climate justice activist, Vanessa Nakate, said: "COP28 needs to see real money put into the loss and damage fund agreed in Egypt. But alongside this, COP28 must speed up the global phase out of fossil fuels – we cannot have another COP where fossil fuel interests are allowed to sacrifice our futures to eke out another few years of profit. And finally, the voices of civil society and young activists are crucial in holding governments to account – they must be heard in Dubai without intimidation."
Tasneem Essop, Executive Director, Climate Action Network International, said: "With the COP28 host, the UAE, announcing the appointment of His Excellency Sultan Ahmed Al Jaber as President of COP28, it is imperative for the world to be reassured that he will step down from his role as the CEO of the Abu Dhabi National Oil Corporation. He cannot preside over a process that is tasked to address the climate crisis with such a conflict of interest, heading an industry that is responsible for the crisis itself.
"If he does not step down as CEO, it will be tantamount to a full-scale capture of the UN climate talks by a petrostate national oil company and its associated fossil fuel lobbyists. COP26 in Glasgow had 500 fossil fuel lobbyists in attendance, the COP in Egypt saw a 25% increase in their presence, COP28 now seems to be open season for vested interests who will no doubt use the climate talks to continue to undermine any progress on climate action. As civil society we demand that Al Jaber does the right thing and either stand aside or step down."