Ahead of the 27th Session of the Conference of the Parties (COP27) to the United Nations Framework Convention on Climate Change Conference (UNFCCC) holding November 2022 in Egypt, an environmental expert, Uyi Ojo, has called on Nigeria to embrace post-petroleum economy devoid of gas and oil.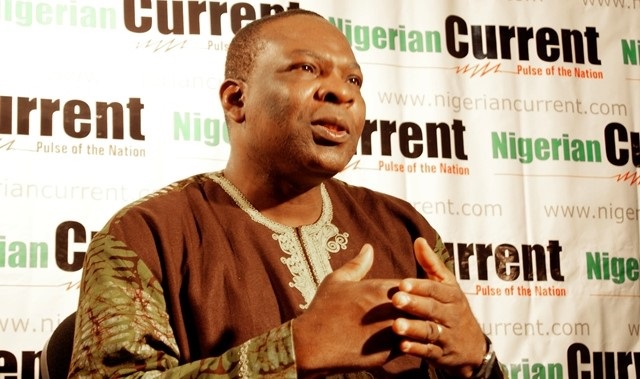 Uyi, Executive Director, Environmental Rights Action/Friends of Earth Nigeria (ERN/FoEN), made the call in an interview on Sunday, August 28, 2022, in Benin City, Edo State.
The environmental expert said that Nigeria was still looking forward to increase oil production at the time climate change experts were canvassing for just energy transition.
According to him, Nigeria must begin to earnestly put in place climate infrastructure and invest in the agricultural sector, so that there is food security in the country.
"Nigeria is at a precarious state, in relation to just energy transition, which is the main subject at hand at COP27.
"It is currently struggling to meet oil production of 1.4 million barrels per day due to insecurity and that has led to a burden of debt earning and debt serving.
"As a result, the country is looking for how to increase her oil production, including prospecting for oil in the Gongola Basin, using scarce resources for this, rather than a major shift from fossil fuel development. That is one ugly scenario for Nigeria," he said.
Uyi also advocated for prompt compensation for farmers when they lose crops to climate change effect.
According to him, asserting such action is a key element in the UNFCCC, which Nigerian government is signatory to.
"The second thing is about the issue of Loss and Damage, which is a major issue that will come up in COP27. For Nigeria, farmers are left at their own losses in the effect of climate change impact.
"The global South is asking for the payment of Loss and Damage for losses incurred – infrastructure, agricultural and some of the irreversible losses should be paid for in line with the United Nations Framework on Climate Change.
"This is a key element; but, back home, Nigeria's approach to Loss and Damage is little or nothing. One, there is hardly any compensation or cash payment to farmers when they lose their crops.
"Second, the insurance sector that is being proposed to insure agricultural sector is exhausted in Nigeria.
"Most especially civil society groups and environmentalists strongly opposed payment of insurance premium to address Loss and Damage due to climate change effect.
"This is because the farmers are the one paying for the climate change impact rather than the industrialised nations or national government," said the environmentalist.
By Usman Aliyu