The science is clear on the need to cut global emissions in half by 2030, if the world is to keep the warming to 1.5 degrees.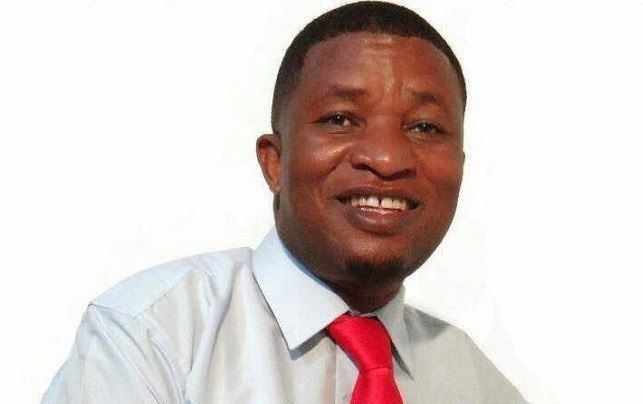 But the impacts of extreme weather conditions are already telling in vulnerable communities.
In Ghana, for instance, residents of Keta, Anloga and Ketu South in the Volta Region have suffered the devastation of tidal waves over the years, a phenomenon that has a link to the rising sea levels.
In cases like this, lives are at risk, people are displaced and livelihoods are lost.
To lower the rate of warming, world leaders, policy makers, and activists are meeting in Glasgow, Scotland for the critical UN climate summit, dubbed "COP26". 
It is emerging that the leaders at the conference are talking big, but failing to deliver real plans for climate action. Big polluters and major institutions are dropping the ball of hope.
After one week of talks, civil society representatives have called on governments to get serious on the real substance of the negotiations and come up with ambitious and concrete proposals to move the discussions forward.
"The big test for COP26 success is finance, adaptation, and loss and damage. To meet the ambition and action required, countries have to get out of their comfort zones now," said Jennifer Morgan of Greenpeace International.
Africa CSOs are losing hope in COP26
African civil society groups attending the event intend to ensure that governments commit to protect communities and natural habitats and mobilise funds for the green climate initiatives.
But African delegates and civil society have termed the talks as a potential failure as the first week of negotiations ended without signals of success.
During the Global Day of Action that was marked by street demonstrations around the City of Glasgow, the Executive Director of the Pan African Climate Justice Alliance (PACJA), Mithika Mwenda, accused industrialised countries of circumventing the multilateral process under UNFCCC to ensure that climate action serves their nationalistic interests.
"Rich countries' priority now is to use climate change as another strategic imperialistic and dominance tool," he said. "We warned our governments in Paris that they were tricked by signing a suicidal pact that was not to serve their interests and now they have come to realise."
Issues such as climate finance, adaptation and special needs and circumstances region status are top of priority of African countries.
"But they have been expunged from the COP26 agenda. I don't think anything will come up from this COP," said Mwenda.
For African civil society, the first week of the climate negotiations has been a show of power and manipulation with governments in the Global North playing around money which catches the attention of some Global South governments.
"As an African climate justice activist, it was difficult to watch African governments throw in the towel and shut their doors on us, the people, and our cry for real solutions," said Hellen Neima, Africa Climate Campaign Director at Corporate Accountability.
She observed: "Forgetting very fast how polluting governments and corporations have refused to pay their historical debt in finance and loss and damage talks, just for a little promise of a share of proceeds off article 6.2 and 6.4 market mechanisms…forgetting that these mechanisms effectively send greenhouse gas emission soaring and spurs even more crises like our food security, land, livelihoods and our very existence in this world….we need African governments to stand up and do what we sent them to COP for – delivering real solutions." 
For Africa, COP26 must deliver on ambition and justice.
"We recognise the world must urgently come together – in person and inclusively – to agree on action to tackle climate change," said Mwenda.
The African Climate Justice Alliance (PACJA) is supporting close to 40 climate activists from around Africa to attend COP26.
By Kofi Adu Domfeh