Ongoing UN Climate talks in Katowice, Poland are at a critical stage, as negotiations on Wednesday, December 12, 2018 moved into bilateral talks between ministers and in the final days of the summit.
Observers are optimistic that the talks will deliver results.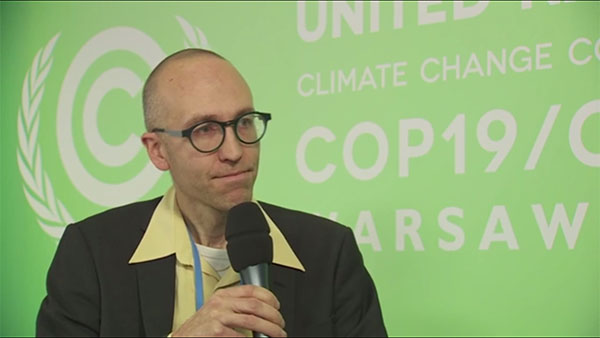 "We are concerned about the slow progress and we call on all delegates to acknowledge the urgency and the need for scaled-up ambition," said Mattias Söderberg, the head of the ACT Alliance delegation.  "This meeting is critical for billions of people around the world, and governments should not let them down."
One issue that appears to have proven very difficult and on which parties stand far apart is climate finance.
Söderberg commented, "We should always remember that talks about climate finance are talks about climate action. With no support, poor and vulnerable countries will have difficulties to take the action needed."
"All parties agree that there is a need to scale up the ambition, but this will only be possible if there also is a scale-up of support. Climate finance must, therefore, be new and additional," he continued. "It seems like developed countries have difficulties in delivering the new and additional support they have promised. Therefore, they try to create flexible rules which make it possible to include a number of existing financial flows in their reporting."
Current climate finance includes a large amount of loans, which have to be repaid with interest. "Loans may play an important role for many investments, but when we talk about climate finance it is worrying that developed countries want to include money which in fact will be repaid," Söderberg said. "Repayment and interest may lead to a situation where developing countries end up with the bill, where climate finance flows which were agreed as a support to developing countries, turn into a backflow of funds to rich countries. That is not fair!"
COP24 is expected to deliver a rulebook, which will create a framework for the implementation of the Paris Agreement. Rules for how to report and account climate finance will be part of the rulebook.  According to Söderberg, "We need robust and fair rules, with an aim to promote concrete action on the ground, leading to support for poor and vulnerable communities. We should never forget that climate change already has critical effects on people around the world, and they are in urgent need of support."
A recent analysis by DanChurchAid, a member of the ACT Alliance, shows how rules for climate finance may have a big effect on the amount of support developing countries will receive in the coming years.