While backgrounding the COP23 scheduled to hold in November 2017, the Climate Justice Info Service predicts in this piece that the global forum will expose some real and urgent geopolitical tensions that must be resolved in order for the international community to avert a deterioration of the global climate system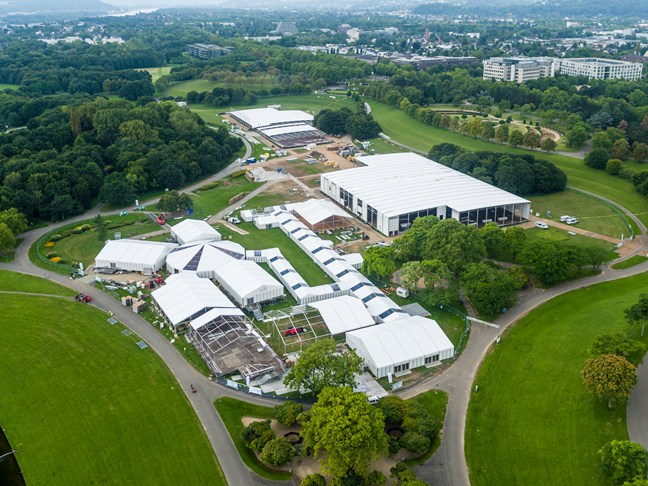 Following a year of increasingly visible climate change impacts, governments will gather from November 6-17, 2017 in Bonn, Germany for the 23rd annual UN climate change conference (COP23).
Over the course of two weeks, negotiators will attempt to flesh out a set of implementation guidelines for the Paris Agreement – a long-term global strategy to address climate change – ahead of a 2018 deadline.
Although the Paris Agreement set a goal to limit global average temperature rise to 2°C, scientists have warned it is 95% likely that average global temperatures will pass this threshold by the end of the century.
The challenge facing governments is to raise ambition and accelerate actions before the narrow window of opportunity closes. For COP23 to capture progress toward these objectives, several substantive issues must be resolved.
The main controversial and/or contentious issues are:
The role of the United States
The lack of ambition in near-term (pre-2020) targets
Increasing the ambition of countries' contributions to global action
Addressing climate change impacts
Provision of support
The United States
In June, President Trump announced the United States' intention to withdraw from the Paris Agreement, throwing into doubt its role at UN climate talks, and related bodies like the Green Climate Fund. President Trump has also been widely criticised for appointing fossil fuel executives or climate skeptics to senior government positions at the U.S. state department, and at environment, energy, agriculture, and interior agencies/departments.
At COP23, attention will turn to whether the United States (and its allies in the "Umbrella Group") will continue to advance a narrow agenda focused mainly on mitigation, carbon markets and transparency of action, while neglecting or foot-dragging on other key issues such as adaptation, loss and damage, finance, technology transfer, capacity building, transparency of support, compliance, and the global stocktake.
In Bonn, civil society organisations will release a major report exposing corporate interference in the climate negotiations, including a focus on the close ties between the Trump Administration and major polluters.
Immediate Action
The window to avoid breaching the aspirational 1.5°C threshold is closing fast – by some estimates less than four years remain – yet countries' actions pre-2020 have remained minimal.
In recent years countries have focused on constructing the Paris Agreement, a long-term strategy, instead of immediate action. Now with the Agreement out of the way and the sense of urgency mounting many developing countries and civil society organisations are putting the emphasis back on pre-2020 action.
Without scaled-up pre-2020 action, the challenge in the post-2020 period becomes much greater as warming gets locked into the climate system. Developing countries are cognizant of this reality and will ask developed countries to step up to the plate in the near-term by ratifying the Doha Amendment which covers the period 2012-2020 under the Kyoto Protocol.
Increasing Ambition
Even with scaled-up action in the immediate term, countries must still bridge an alarming ambition gap, as the pledged "Nationally Determined Contributions" would result in over 3°C of warming, with risks of much higher temperatures.
The Paris Agreement provided a mechanism to continually strengthen pledges in an equitable manner. The first part consists of a 2018 "Facilitative Dialogue" whose design countries must refine in Bonn. (The Facilitative Dialogue is considered to be a "test run" for the "Global Stocktake" to occur post-2020.)
Developing countries will be adamant that the only way the Facilitative Dialogue can work is if it assesses countries' pledges on the basis of equity and in light of what support has been offered to realise conditional pledges. Developed countries will push for a more "mitigation centric" approach which considers only the reporting and emissions reductions components of the pledges.
The debate, which is sure to be heated, will be informed by a new report containing recommendations on the Dialogue from a coalition of civil society organisations. In it, they examine the pledges put forward by some key countries and argue that the Paris Agreement's goals can only be met if all countries assume their fair share of the global effort.
Loss and Damage
Although the COP is being held in Bonn, technically it is being hosted by Fiji – the first Pacific nation to do so. As such, civil society and many developing countries hope that issues like loss and damage and climate-induced displacement will be elevated.
While the Warsaw International Mechanism on Loss and Damage has already launched into its five-year work plan, it has not yet been designated a permanent source of finance, nor has it been fully incorporated into the Paris Agreement negotiation track.
Developed countries remain reluctant to discuss financing for loss and damage as they see this as risking an admission of liability for climate change disasters occurring around the world. Instead they prefer insurance measures, which are unsuited for slow-onset climate impacts.
However, as impacts continue to worsen, developing countries may see this as a red-line issue and push for the 2023 Global Stock Take to explicitly include an assessment of finance for loss and damage.
Discussions on loss and damage are likely to remain heated in Bonn, but with few other landmark achievables available, expectations are high that a two-year work plan on finance can be agreed.
Provision of Support
As the emphasis of negotiations shifts to implementation of the Paris Agreement, questions around the implementation by developed countries of obligations to provide finance, technology and capacity will necessarily take on more urgency. In Bonn, developing countries will be asking developed countries to elaborate on their plan to mobilise a minimum of $100 billion annually by 2020, and seeking assurances of increased support in the longer-term, post-2025.
One controversial issue is the methodology used by developed countries to account for the financial resources they must provide developing countries as part of their contribution to curbing climate change, which observers have said inflates the real amount actually flowing to developing countries. The Green Climate Fund has so far received pledges of $10.3 billion which pales in comparison to the trillions of dollars it will cost for developing countries to fulfil their pledges.
With other funds such as the Adaptation Fund also short on resources, developing countries are unable to implement their share of the Paris Agreement and have to divert resources for adaptation efforts. They will therefore be insisting on progress on this issue as a matter of priority.
Cross-cutting Issues
The general fault lines between countries largely remain the same, and major divergences over key questions which were not wholly addressed in the May session will reappear. Chief among them is how the guidelines for implementation of the Paris Agreement will reflect differentiation between countries, and what information countries will be required to include in their Nationally Determined Contributions.
Generally, developing countries are concerned that transparency and mitigation are being given priority over adaptation and finance issues. If they feel that issues are not being treated in a balanced manner there are likely to be problems taking the process forward.
Global Climate Movements
In addition to the official negotiations, thousands of activists will descend upon Bonn for mobilisations taking aim at the German coal industry. A Climate March on November 4th as well as the direct-action group Ende Gelände's planned occupation of coal mines on November 5th will set the scene for a counter-summit called the People's Climate Summit.
Though COP23 will likely not contain the full drama of last year's U.S. election or 2015's Paris Summit, it will nevertheless expose some real and urgent geopolitical tensions that must be resolved in order for the international community to avert a deterioration of the global climate system.