Nigeria's delegates to the 23rd Session of the Conference of the Parties to the UN Framework Convention on Climate Change (UNFCCC COP23) holding in Bonn, Germany next month have been urged to solicit for international partnership and funding.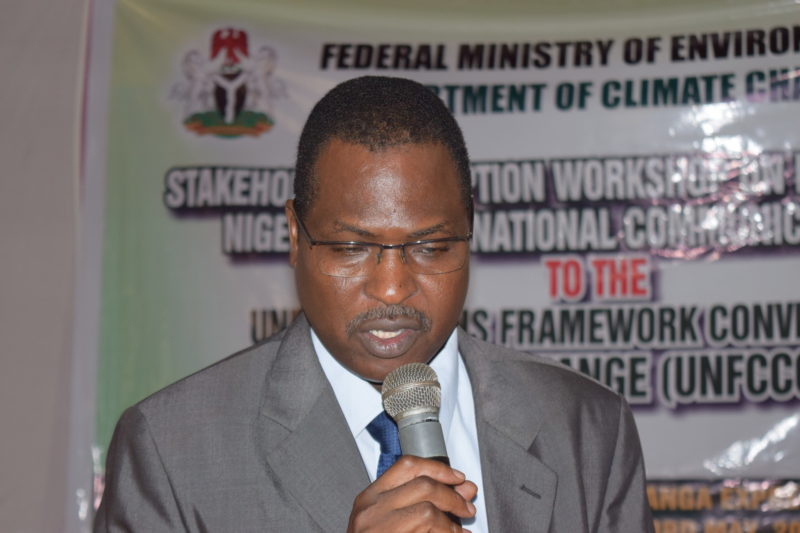 Mr Richard Inyamkume, the Senior Programme Officer of Climate Change Mitigation and Adaptation Initiative, an NGO, made the call in an interview with the News Agency of Nigeria (NAN) in Abuja on Monday, October 23, 2017.
NAN reports that COP23 will hold from November 6 to 17.
Inyamkume said that delegates from Nigeria were expected to showcase the nation's approaches and initiatives to address climate change impacts on the populace.
''I understand that there are a lot of local initiatives in Nigeria that can assist in tackling climate change impacts but some of such vibrant initiatives exist within academic institutions and the private sector without funding.
''Projects and initiatives can hardly see the light of the day where there is no funding to drive such projects.
''The COP23 is another opportunity for government and organisations to solicit for international partnership and funding for viable climate change mitigation and adaptation of projects for Nigeria,'' he said.
The programme officer expressed hope that delegates from Nigeria would pursue the nation's climate change needs and be able to learn new strategies and approaches in solving climate-related problems.
"As a nation, we need to focus more on women clean cooking initiatives, youth advocacy, activism and capacity building initiatives, and the development of clean infrastructures that will speed up national development.
''I believe that Nigeria is going to return from the conference with a lot of experiences and knowledge that can be harnessed to achieve the growth of green initiatives and projects,'' Inyamkume said.
By Deji Abdulwahab