As preparations for the twenty-first session of the Conference of the Parties (COP 21) to the United Nations Framework Convention on Climate Change (UNFCCC) reach a feverish peak, prospective participants from Nigeria have been told in clear terms by the Embassy of France in (Abuja and Consulate in Lagos) Nigeria that visa issuance is only contingent upon the payment of visa consultancy and processing fees. This directive, according to observers, is a contravention of the principles of the Framework Convention on Climate Change.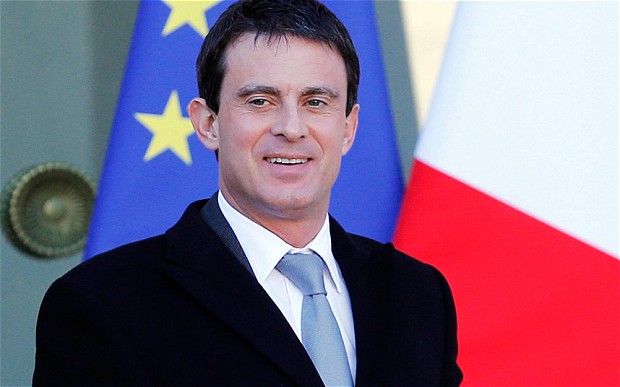 Participants from over 196 countries are expected to converge on Paris, France this December for crunch climate talks with a view to adopting a new global climate treaty capable of lowering global temperatures and halting further slides into dangerous thresholds of climate vulnerability.
An information note published on the conference organisers' website reads: "For holders of an ordinary passport, obtaining a short-stay visa to France is subject to a fee of €60 payable in local currency, in addition to the fees charged in the relevant countries by the external service provider. Persons accredited by the United Nations to attend COP21/CMP11 are exonerated from these charges on presentation of their accreditation letter."
Duly accredited participants from Nigeria including civil society leaders and journalists have condemned the directive by the French embassy in Nigeria and are calling for a policy reversal by the appropriate authorities.
Tina Armstrong Ogbonna, an accredited journalist to the conference, says: "This action by the French Embassy in Nigeria is a direct affront on the integrity of Nigerians and a baseless contravention of UNFCCC protocol governing issuance of visas to COP participants.
"We have attended UNFCCC conferences in several European countries with noone asking us for visa fees so why is France different?" she wondered.
Stephen Onuche, an accredited civil society observer to the conference, recalls: "This action by the French Embassy in Nigeria is pure extortion and manipulation of environmentally conscious Nigerians to achieve a pre-determined objective.
"I was asked to pay N4,500 (€20) as visa interview booking fee to VFS, a consulting firm approved by the embassy, and when I was eventually interviewed at the embassy premises in Abuja, the visa officer pointedly asked me to pay N13,500 (€60) to their cashier if I ever wanted to collect the visa.
"If the French Embassy in Nigeria is broke and in urgent need of funds, they should say so openly and not use UNFCCC conference hosting right as a smokescreen to fleece hapless Nigerians," he added.
For another Nigerian journalist who prefers to remain anonymous for now, his experience with the French Consulate in Lagos and their accredited visa agents, VFS, leaves much to be desired.
He says: "After paying N20,420 (about €91) and waiting for several weeks, I was issued a visa that is valid from 12/10/2015 to 11/11/2015 even when my UNFCCC accreditation letter, flight ticket, and travel insurance reads 30th November to 16th December 2015!
"As it is now, the French Consulate has succeeded in issuing a visa that is useless to me. I wonder if my application documents were even looked at before the visa was issued," he added.
Efforts to get the official position of the French Embassy failed as mails to George Vanin, the Embassy's Head of Press and Communication, were never replied and neither were calls returned. Similar efforts to get the views of the Consul General in Lagos were fruitless as the Secretary switched off all communication lines with the consulate.
Upon investigation by ClimateReporters, it was discovered that €80 is the blanket fee the embassy charges all conference-related visa requests it receives at both Abuja and Lagos centres. A source at the embassy who craved anonymity revealed that the decision to extend this fee to all UNFCCC accredited participants from Nigeria is part of the embassy's resolve to stamp out corruption from its visa issuance processes in Nigeria.
"You know, our former Consul General, François Sastourné and his deputy, were implicated in a visa racketeering scam which led to their replacement earlier this year so the Embassy is very wary of giving directives on no-visa fees for certain category of conference participants as this may be abused by embassy staff," the source chipped in.
Over the years, Nigeria's participation in international meetings has come under global spotlight for varying reasons ranging from having the largest official delegations at UN conferences to reserving the most expensive hotels for official government delegates.
It will be recalled also that many Nigerian CSO delegates and journalists accredited to participate in the UNFCCC 19th Conference of Parties (COP 19) which held in Warsaw, Poland were denied visas by the Polish Embassy in Nigeria for reasons, many termed as ridiculous and racist-inclined.
By Ezekiel Akor (ClimateReporters)