The Federal Competition and Consumer Protection Commission (FCCPC) says it will engage with plastic companies across the country to tackle plastic pollution and protect consumer rights.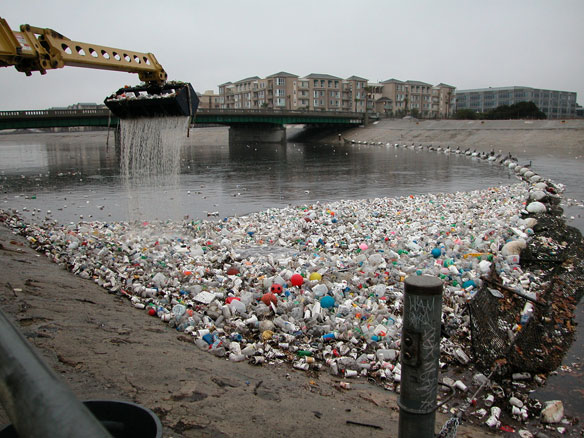 Executive Vice Chairman of FCCPC, Mr Babatunde Irukera, said this at the 2021 Consumer Rights Day Virtual Education of stakeholders and students in Abuja on Monday, March 15, 2021.
Irukera, represented by Alhaji Ahmed Abdullahi, the Executive Commissioner, Corporate Services of the commission, said the engagement would be aimed at making companies to find solution to plastics.
The executive vice chairman disclosed that the commission was also working to find other ways to tackle the plastics pollution and protect consumers.
He said that the commission decided to educate students from various schools across the country to positively involve them at a young age.
"What we are trying to do in the commission this year is to look at the problems and proffer solutions.
"It is not going to be easy because old habits die hard but we have older habits that we can always revert to and this plastic pollution thing will be a thing of the past.
"Before now, our mothers go to the market with baskets so, the issue of plastic bags did not even arise.
"The best thing we can do is to encourage them and find a way out of this and the solution that we think will work for us is to catch them young.
"In the same manner, we have to liaise with plastic companies, talk to them, and engage them as stakeholders in this field so that they can look at other uses of plastics.
"We look at them as stakeholders not culprits,'' Irukera said.
Hajia Intissar Kurfi, a green architect and the Founder of the Ifrique Ecosolution, in a lecture said that plastic pollution was a collective problem of all and not the government alone.
Kurfi said plastic wastes produced toxic fumes when burnt which could be hazardous to the environment.
She noted that plastic wastes could be up-cycled to make interlocking, roofing and floor tiles, adding that Ecosolution Company was currently engaged in up-cycling of plastic wastes.
The expert appealed to all stakeholders including students to become change agents toward addressing plastics pollution.
Mr Shamm Kolo of the Surveillance and Enforcement Department of FCCPC urged the students to become ethical consumers especially in tackling plastic pollution.
Some of the schools that participated at the forum promised to become agents of change in their various aspects of life toward addressing plastic pollution.
The theme of the day is "Tackling Plastic Pollution".
By Ginika Okoye