The International Union for the Conservation of Nature (IUCN) has expressed shock and sadness by the death of leading conservationist and IUCN World Commission on Protected Areas (WCPA) member, Wayne Lotter, who was tragically killed in a gun attack in Tanzania on Wednesday, August 16, 2017.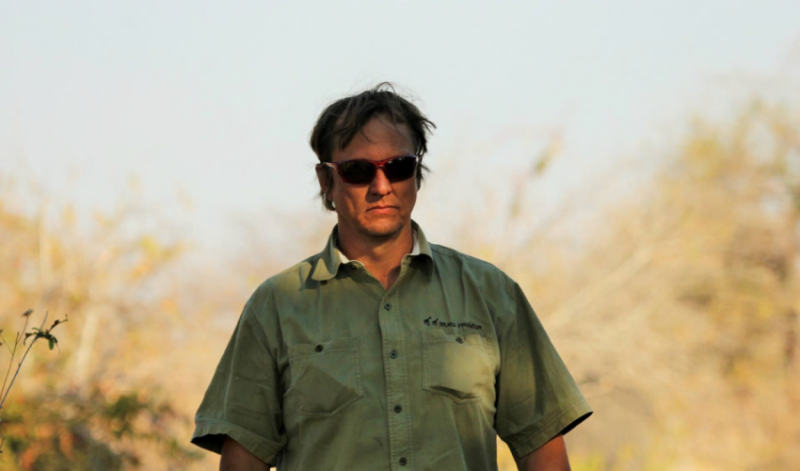 "We are appalled by the killing of a conservationist whose fearless frontline work made a huge contribution to the battle against wildlife trafficking. On behalf of our staff and members, and of conservationists and nature defenders worldwide, we send deep condolences to Wayne's family, colleagues and friends," says IUCN Director General, Inger Andersen.
Wayne Lotter dedicated his life to protecting and conserving wildlife. He worked for many years as a park ranger in South Africa. He founded the PAMS Foundation and was also the vice-President of the International Ranger Federation.
"Wayne Lotter was a tireless campaigner for wildlife and a committed conservationist, who spent his life working with local communities and national agencies to combat poaching and the illegal ivory trade," says WCPA Chair, Kathy MacKinnon. "His death is a tragic loss and a sad reminder that wildlife crime is now one of the toughest challenges to conservation. He will be sorely missed by his friends and colleagues in WCPA."
Wayne wrote several cutting-edge books, articles and training materials. In 2011, through the PAMS Foundation which he helped establish to combat the illegal wildlife trade, especially in elephants, he took his experience and ideas to Tanzania.
Wayne and his PAMS colleagues focused on support to intelligence-led policing, helped strengthen collaboration among law enforcement agencies, and gained the trust and support of local communities in combatting lawlessness and corruption.
The results began to show almost immediately. In the Ruvuma area of Tanzania, when Wayne started his work, one elephant carcass used to turn up per day on average. In 2016, there had been only two elephant deaths recorded for the whole year.
The creation and the commitment of Tanzania's National and Transnational Serious Crimes Investigation Unit (NTSCIU), which the PAMS Foundation has supported to take on illegal wildlife trafficking since 2014, has led to a dramatic  increase in arrests, successful prosecutions, and sentencing. Wayne promoted the benefits of anti-poaching collaboration to local people, developing innovative approaches to stop the plague of poaching and trafficking.
Since PAMS began supporting the Tanzanian Government and communities there have been over 1,400 arrests, with 20% of these being buyers and traders far removed from the bush. Hundreds of guns and vehicles have been confiscated. For the first time, every level of the ivory syndicates and their tentacles of illicit trade has been hit, representing a concrete demonstration of political will, enforcement strategy and policing.
Wayne's legacy will live on through the PAMS Foundation and the efforts of all environment and wildlife defenders, says the IUCN.