Sara Thomas, Manager, Online Advocacy, World Wildlife Fund (WWF), lists the conservation group's achievements in 2016, which she tags "a year of action"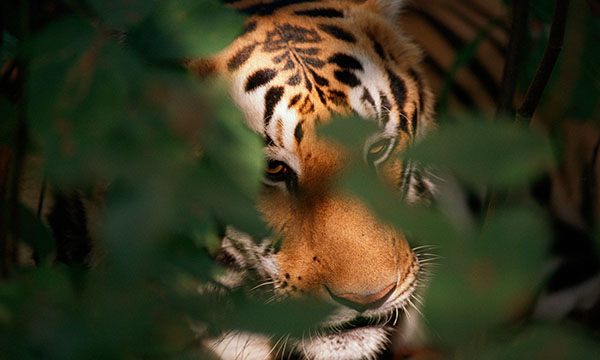 Powered by our partners' dedication to conservation and continuous commitment to be the voice for wildlife and wild places, we've achieved some big wins. Here's a look back at some of the incredible things they helped us accomplish this year.
WWF Advocacy by the Numbers
In 2016, our US activist base grew to 4.5 million supporters driven by WWF's mission to conserve nature and the diversity of life on Earth.
WWF activists spoke up and took action over 2.5 million times this year to help protect wildlife, communities, and spaces they call home.
These conservation wins and the tremendous growth we've seen this past year would not be possible without our partners' dedication. There's still much more work to be done but, with their support, I know that we can achieve even more results in 2017.
Permanent Protection for America's Arctic
Thanks in part to over 300,000 WWF supporters who spoke out to oppose drilling, critical parts of America's Arctic will be permanently protected from offshore oil and gas drilling. With temperatures in the Arctic warming at twice the rate of the rest of the world, activists raised their concerns about the tremendous risk to indigenous communities, wildlife, and the environment.
Improved Regulations around Captive Tigers
In April, the US government announced robust regulations around captive tigers, making it more difficult for captive-bred tigers to filter into and stimulate the illegal wildlife trade that threatens wild tigers. More than 451,000 activists stood up to protect tigers and help make this happen.
Victories in the Fight against Wildlife Crime
This summer, the US finalised new regulations to help shut down commercial elephant ivory trade within its borders and stop wildlife crime overseas. This comes on the heels of an historic WWF petition signed by 1,000,000 supporters last year calling for a shift in US elephant ivory policy and stronger protection for elephants in the wild.
And this October, President Obama signed into law the first comprehensive wildlife crime legislation – the END Wildlife Trafficking Act – after it unanimously passed both houses of Congress. The legislation includes critical pieces of the Wildlife Trafficking Enforcement Act, which WWF supporters helped us advocate for in the Senate.
Belize Suspends Oil Exploration
In October, a day after the Belizean government began seismic surveying for oil exploration near the Belize Barrier Reef, officials suspended these operations after an outcry from citizens, national civil society groups, and international conservation organisations – including WWF – and their supporters. As part of a larger action, over 193,000 US WWF supporters asked Prime Minister Barrow to protect the reef – a World Heritage site – from harmful industrial activities.