The International Rescue Committee on Friday, November 30, 2018 said an outbreak of the deadly Ebola virus in the Democratic Republic of Congo has become the second-worst in history.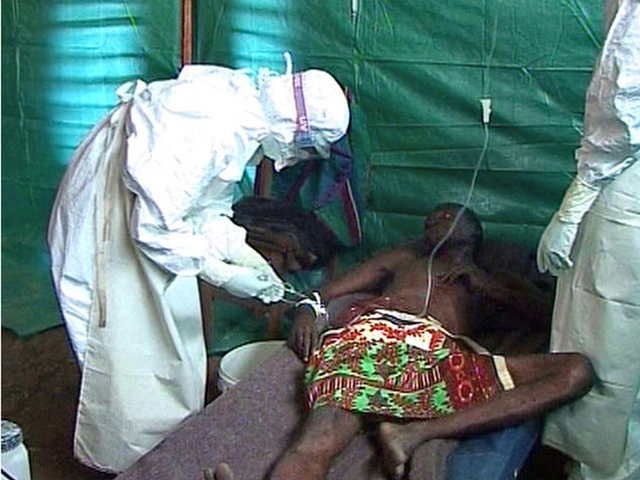 "As of today, the outbreak has seen 426 cases of infection, 245 deaths, with a case fatality rate of 57 per cent,'' the U.S. humanitarian organisation said in a statement.
The IRC's toll will surpass the 2000 to 2001 outbreak in Uganda, which killed 224 of the 425 people it infected, making it the second-worst after the virus killed over 11,000 people in West Africa between 2014 and 2016.
According to figures from the Congolese Ministry of Health, 47 of the 426 cases are "probable" however not confirmed, while an additional 75 cases are "suspected".
The outbreak is concentrated in North Kivu, an eastern region where numerous militia groups are fighting for control over the country's rich natural resources.
According to the ministry, almost half of the 106 confirmed deaths were in the city of Beni which has a population of approximately 800,000 people.
According to Michelle Gayer, the IRC's senior director of emergency health, the tragic milestone clearly demonstrates the complexity and severity of the outbreak.
"While the numbers are far from those from West Africa in 2014, we're witnessing how the dynamics of conflict pose a different kind of threat,'' Gayer said.
He added that it was "highly likely'' that the outbreak would not be under control for another six months.
The outbreak began shortly after the country's government declared an end to another outbreak in the country's west in June.