Coach of Rivers United FC of Port Harcourt, Stanley Eguma, has called for full concentration ahead of the second-leg of the CAF Confederation Cup play-offs.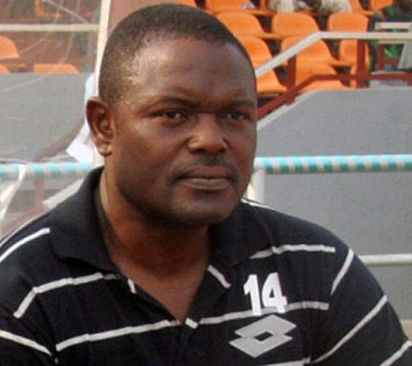 Eguma, who is still basking in the joy of the 5-2 victory of the first-leg of the competition against the Royale Sports of Rwanda last Sunday, said advancing to the group stage was not yet guaranteed until the return fixture is played.
"We are not yet celebrating because the game would be the decider, as we intend to qualify for the next group stage. Our match was tactical as our opponents are also a very good side," he said.
One goal from Guy Ekweme and another from Emeka Acholoma ensured the Port Harcourt-based club go into the return tie with a three-goal advantage.
Rivers United and Royale Sports meet again on Thursday, April 27, 2017 at the Amahoro National Stadium, Kigali.
Meanwhile, the Union Bank Hockey team of Lagos, over the weekend, emerged the best champion of the one-day 2017 Rivers State Hockey Fiesta.
The men's team won all four games to secure 12 points in a five-team competition played at the hockey pitch of the Yakubu Gowon Stadium, Port Harcourt, Rivers State.
Captain of the team, Musa Bello, said the event would help prepare them for the Super League which comes up in July.
"We are already planning to visit Ghana next week for the League competition. We have to prepare ourselves very well as this one is just a season for us to win the competition," he sated.
Chairman of the Rivers State Hockey Association, Arthur Jombo, expressed happiness with the level of the organisation and the skills displayed by the players, and called for more improvement on the game.
"We need to have this more often, even if it is quarterly. If the government really wants to help the sport, then they need to beam their searchlight, even if is as popular as football."
Lagos State Young Stars came second with seven points, Port Harcourt United followed third with five points, while Ocean Warriors are fourth. Rivers Kings had no point after four games.
In the women category, Rivers Queens Two emerged champions after their victory over Rivers Queens One.
By Felix Simire