Layoffs are mounting by the tens of thousands, and economists warn millions of jobs could disappear this year. U.S. Treasury Secretary Steven Mnuchin told lawmakers that the unemployment rate could spike to almost 20 percent (from its current level of 3.5 percent), people familiar with his comments said.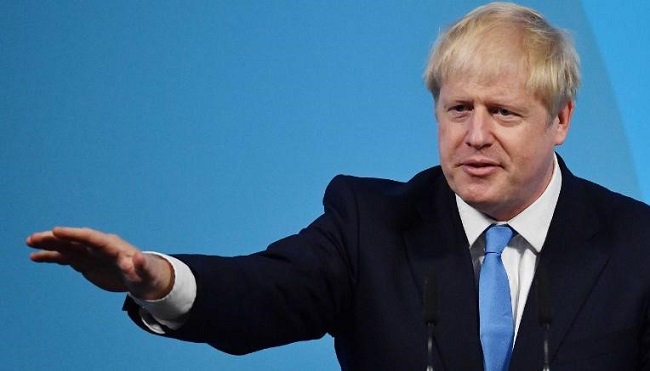 The scale of a $1 trillion economic plan is coming into sharper focus. The White House is working with Republicans in Congress on a package that could send $2,000 to many Americans and devote $300 billion to small businesses.
U.S. markets tanked as stimulus talks failed to ease worried investors. The Standard & Poor's 500-stock index was forced to halt trading at one point on Wednesday, March 18, 2020 because the sell-off was so sharp. Nearly all of the advances the market has made under the Trump presidency have been erased.
A chilling new study forced the United Kingdom to sit up and take coronavirus seriously, and the White House task force is also reportedly using it to guide strategy. The study predicts that if we only try to slow the spread, the number of hospital beds could be overwhelmed, leading to about 250,000 deaths in the U.K. and more than a million in the United States. The study, by London's Imperial College COVID-19 Response Team, recommended stronger measures would need to be taken to reduce the death toll further.
British Prime Minister Boris Johnson's government is using the study to implement more extreme measures to suppress the spread of the virus. On Wednesday, Johnson announced all schools across the U.K. will close starting on Friday, until further notice.
In a rare pre-recorded televised message, Chancellor Angela Merkel said Germany is facing its gravest challenge since World War II.
"Take it seriously," she said. "Since German reunification, not since World War II, there's not been a challenge to our country that depends as much on our united actions done in solidarity," she stated.
The United States and Canada have mutually agreed to close their border to nonessential traffic. Trump said trade would not be affected. The administration also plans to immediately send back to Mexico migrants who cross the southern border illegally, including those who are seeking asylum.
New York confirmed 1,008 new cases Tuesday, raising the state's total to 2,382, Gov. Andrew M. Cuomo (D) told reporters Wednesday. He attributed the rise to more testing. New York has the most cases of any U.S. state. Of people who are ill, 549 are hospitalised.
Italy reported 475 new deaths from the virus Wednesday – the largest one-day spike recorded in one country. The nation's surging fatality rate has been blamed in part on overloaded hospitals, raising fears of a similar spike in the United States, where cash-strapped hospitals have been reluctant to order ventilators they could soon need in the tens of thousands.
Faced with such shortages, authorities are turning to quarantines, business closures and bans on large gatherings in an attempt to "flatten the curve." You can use our new interactive graphic to get a rough idea of how much your town or city may have to restrict public life to save people's lives.
Lately, President Donald Trump has been trying to rebrand the coronavirus as the "Chinese virus," despite concerns that the term is unscientific, misleading and could incite racial attacks. "It's not racist at all," Trump told reporters Wednesday. "It comes from China, that's why." Researchers believe the disease originated in bats or pangolins.
Slightly more than half of Americans think Trump has downplayed the virus too much, a new Pew Research Center survey found. The president, who last month suggested U.S. coronavirus cases would peak at 15, defended himself by noting his decision to restrict travel from China early in the outbreak. "I always treated the Chinese Virus very seriously, and have done a very good job from the beginning," he tweeted.
Courtesy: The Washington Post