Bread of Life Development Foundation (BLF), a Lagos-based non-governmental organisation (NGO), has called on national, state, and local governments to work towards increasing access to safe drinking water, and promotion of safe sanitation and hygiene practices in order to reduce high child mortality in Nigeria.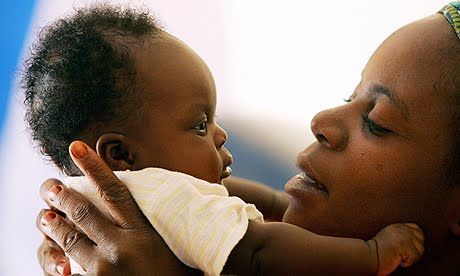 The call comes as Nigeria joins the rest of the world to celebrate this year's Children's Day, which was observed on Friday, May 27.
Quoting UNICEF figures that says Nigeria losses over 150,000 children annually from Diarrhea deaths, and Federal Ministry of Health estimates that indicates another 177,000 children die annually from pneumonia, the BLF in a statement endorsed by its Executive Director, Babatope Babalobi, said these deaths are preventable because they are largely caused by access to poor water supply, sanitation and hygiene (WASH) services.
"As we celebrate Children's Day, we must remember that the nation has failed its children as we are pushing thousands of them to an early grave through bad WASH governance. One out of every 11 Nigeria child that is celebrating Children's Day today may die in the next five years, unless we accelerate efforts to provide them with essential water supply and sanitation services," Babalobi was quoted as saying in the statement.
For those that are alive to celebrate Children's Day, duty bearers should provide critical water supply and sanitation services to ensure they are alive to celebrate next children's day in May 2017, he stated, adding:
"We must act now to break to the chain of needless deaths from water-related diseases such as diarrhea, dysentery, pneumonia, Arsenicosis, Cholera, Guinea worm diseases, Intestinal worm, and Malaria.
The group also called on State Ministries of Education and Education Boards to support the provision of safe water supply and sanitation facilities in schools, both public and private; and urges parents to adopt Household Water Treatment mechanism to break the cycle of water related sicknesses at family levels