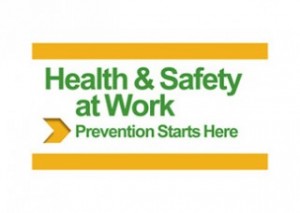 The average Nigerian worker spends about seven to eight hours at his or her workplace every work day.
One question safety experts have always asked is: How safe is the Nigerian worker and his environment?
In celebration of the International Workers' Day marked on May 1st, the Safety Advocacy and Empowerment Foundation (SAEF), a non-governmental organisation, in collaboration with the International Labour Organisation (ILO), organised a roundtable on the challenges facing the Nigerian worker and work place safety.
The event also observed the International Day of Safety and Health at work with the theme "Safety and health in the use of chemicals at work."
A report by the ILO stresses that while chemicals can be useful, necessary steps should be taken to prevent and control potential risks for workers, workplaces, communities and the environment.
Executive Director of SAEF, Jamiu Badmos, explained that safety within and around the work place environment is a key factor to the productivity level of the worker.
He added that, due to the importance of safety, the Lagos created the Lagos State Safety Commission headed by Dominga Odebunmi.
Akintayo Blessing, a health/safety practitioner, pointed out that the immediate environment of the health worker such as hospitals and laboratories posed a great safety risk to him/her. She stated that a lot of the epidemics experienced in some African countries were as a result of negligence on the part of these countries' governments.
Health/safety expert, Wole Akinseloyin, said, "Consequences of safety negligence is what differentiates the Western world from the African counterparts in terms of work safety ethics. Whereas safety offenders are severely punished or heavily fined in the West, offenders here are hardly caught and those reported are rarely brought to book."
Chairman, Institute of Safety Professionals of Nigeria (ISPON) Lagos chapter, Mr. Nwagu, called on the National Assembly to ensure the speedy passage of the Safety Bill.
He said, "The bill, which has passed the Third Reading at the Senate chambers, if signed into law, would go a long way in empowering safety professionals in the discharge of their duties."
The event had in attendance notable health and safety experts and occupational safety professionals from different parts of the country.
By Tina Armstrong-Ogbonna