Ahead of the United Nations Ocean Conference to support the implementation of Sustainable Development Goal 14 (Life below water), the International Union for the Conservation of Nature (IUCN) has called for urgent action on climate change and marine plastic pollution to conserve the ocean and help ensure global food security, coastal protection and sustainable livelihoods.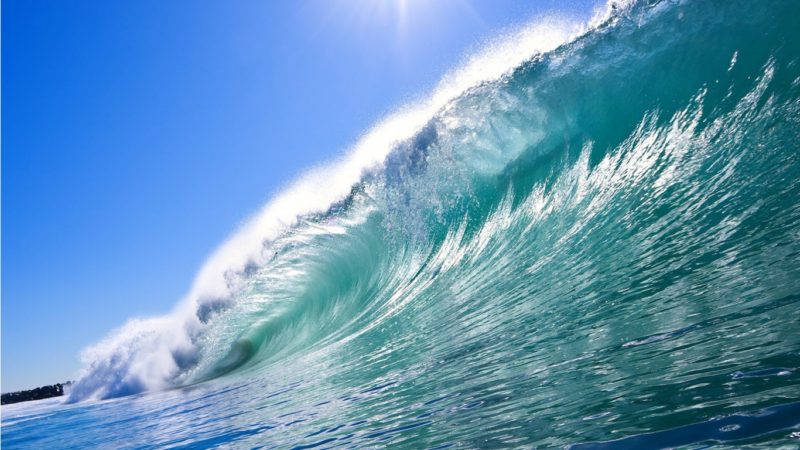 The ocean is said to be under increasing onslaught from climate change. So far, it has absorbed 30 % of the anthropogenic emissions of CO2 and around 93 % of the added heat arising from human-driven changes to the atmosphere, say scientists. According to a 2016 IUCN report, marine species and ecosystems are already experiencing potentially irreversible damage, with changes in species growth, reproduction and distributions affecting their abundance and diversity.
Compounding these threats, the ocean is being increasingly choked by plastic pollution. A recent IUCN report revealed that tiny plastic particles from synthetic clothes and tyres are a bigger source of marine plastic pollution than plastic waste. Plastics suffocate or entangle marine mammals and fishes, causing severe injuries and deaths.
"A healthy ocean lies at the very heart of our ability to fight climate change, develop sustainably and simply – survive," says Inger Andersen, IUCN Director General. "And yet, we continue to take it for granted, pushing its destruction to the point of no return.
A rapid implementation of the Paris climate agreement and urgent action to reduce marine plastic pollution are needed if we want to save our seas, which are choking to death on our watch. This conference provides a much needed opportunity for us to turn the tide for the ocean, and shows that the world is waking up to the immense gravity and urgency of this challenge."
Damage to marine environments has serious negative impacts on people, resulting in reduced fish stocks, loss of income through fisheries and tourism, outbreaks of diseases, more extreme weather events and the loss of coastal protection.
IUCN urges the international community to increase its targets on ocean protection from the current 10% to at least 30%. It calls on governments, civil society and business to protect and restore marine and coastal ecosystems as part of their efforts to mitigate and adapt to climate change. This will also help achieve other Sustainable Development Goals, including food security, and poverty reduction.
"We cannot aspire to effectively implement the 2030 sustainable development agenda without protecting our seas," says Carl Gustaf Lundin, Director of IUCN's Global Marine and Polar Programme. "Healthy coastal and marine ecosystems offer nature-based solutions to addressing some of the biggest challenges humanity faces today, such as climate change. Mangroves, salt marshes and seagrasses, for example, act as natural carbon sinks and protect shorelines from flooding and erosion."
According to IUCN, enhanced protection of areas beyond national jurisdiction is also urgently needed. Current fragmented legal frameworks leave marine ecosystems and species in those areas vulnerable to threats such as overfishing, and hinder the establishment of protected areas.
Negotiations are underway to address these legal gaps, and a meeting to develop a draft agreement under the UN Convention on the Law of the Sea (UNCLOS) is scheduled to take place in July this year. IUCN calls for a rapid finalisation and adoption of an international legally-binding agreement under UNCLOS, for the conservation and sustainable use of marine biological diversity in areas beyond national jurisdiction.
The UN conference to support the implementation of Sustainable Development Goal 14 is taking place from June 5 to 9, 2017 in New York.