The National Biosafety Management Agency (NBMA) on Monday, May 21, 2018 commenced a 21-day display of an application dossier by Golden Agri Inputs Limited, a subsidiary of Flour Mills of Nigeria Plc., for the importation of genetically modified (GM) maize for feed processing. But certain quarters appear unexcited over the development, describing it as mere window dressing.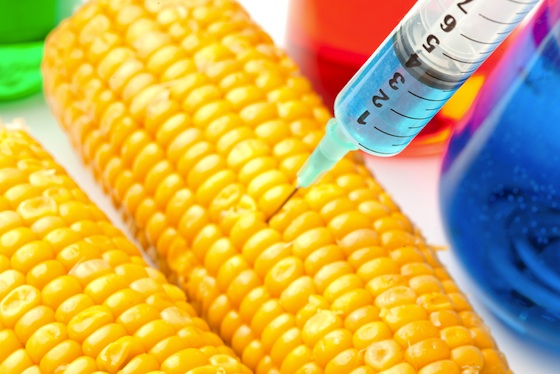 The public display, which will come to a close on Tuesday, June 12, 2018, is aimed at enabling the public to make input that would facilitate informed decision on the application.
The endeavour, according to the NBMA Director-General, Dr Rufus Ebegba, is in accordance with the National Biosafety Management Agency Act 2015, requiring public display of any biosafety application, for permit to intentionally release genetically modified organisms (GMOs) for comments.
According to him, the GM maize in question was engineered for insect resistance and herbicide tolerance.
The display centres are listed to include:
Department of Biosafety Enforcement and Operations (National Biosafety Management Agency, Airport Road, Abuja),
Office of the Executive Director (Forest Research Institute of Nigeria, Ibadan, Oyo State),
Office of the Executive Director (National Root Crops Research Institute, Umudike, Abia State),
National Cereals Research Institute, Badeggi, Niger State, and
Website of the National Biosafety Management Agency (gov.ng)
In a reaction, Nnimmo Bassey, Director, Health of Mother Earth Foundation (HOMEF), said: "In recent times we have seen applications for the confined field trial of soy bean. The truth is that from all indications sending comments on applications to NBMA is sheer waste of time. Their call for comments is nothing more than window dressing, merely keeping to the letter of the law. The spirit of the law has never been there. If anyone wishes to waste his or her time sending comments about the risks connected with the GMOs being brought into Nigeria, it is okay.
"However, we at Health of Mother Earth Foundation, and our allies, have become very sceptical of the process. And we have reasons for this. When the agency published the first sets of GMO applications from Monsanto and we sent highly scientific comments on the application they acknowledged receipt of our comments on a Thursday and issued the permits the next Sunday! Our comments opposing the application by IITA (On GM Cassava) was also acknowledged a few days before they issued the permit – indicating that they probably do not even read our documents.
"Why should anyone bother to comment on predetermined matters? When we also consider that the NBMA made a lot of noise ordering repatriation of illegally imported GM maize some Nigerians thought that someone was checking to ensure our biosafety. What happened thereafter? While the Federal Executive Council applauded the move and the NASS held a public hearing, NBMA advertised and permitted the offending company to import GM maize at will over the next three years. Given all these, some of us believe that as far as GMO regulation is concerned in Nigeria, 'we have entered one chance' as they say in popular parlance."
But Ebegba insists that the process is a transparent and credible one, which entails public involvement in decision making process.
According to him, the Nigeria Customs Service on Monday, November 6, 2017 impounded a consignment of 90 metric tonnes of genetically-modified (GM) maize at the Apapa Wharf in Lagos. The shipload is believed to have been imported by seed company, Walcot, from Argentina. Worth over $10 million, the cargo was reportedly returned to the country of import.