Some prominent residents of Mbakyoondu in Gwer West Local Government Area of Benue State have said that the Anti-Open Grazing Prohibition Law enacted in the state will guarantee security.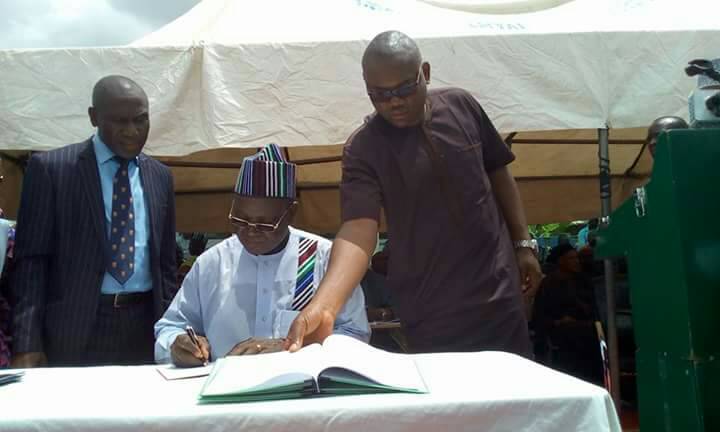 The residents made the observation when Mr Terver Wever, Group Head, Real Estate and Infrastructure Development of Benue Investment and Property Company, hosted them on Tuesday, January 2, 2018 as part of activities to mark the end of 2017.
According to them, the law, enacted by Gov. Samuel Ortom recently, would prevent further clashes among herdsmen and farmers.
They described the law as the best thing that had happened to the state to stem the wave of insecurity across the state.
Mrs Nancy Yeke, a councilor in the ward, expressed joy, noting that the enactment of the law was a landmark achievement of the Ortom's administration.
Another resident, Mama Mwarga Chia, a widow, appreciated Wever's decision to help the needy during the New Year's celebration, asking the community members to pray for him.
In his comments, Wever highlighted some of the achievements of Ortom's administration that had direct bearing on the people.
He said the administration had introduced unified sacks as standard of measurement for farm produce to discourage traders from exploiting farmers.
He also urged the youth in the community to acquire skills to be self-reliant and boost the state's economy.
The high points of the occasion included cash donations, bags of rice, a cow and cloths, among other food items.
By Bridget Ikyado