The number of commitments to reach net zero emissions from local governments and businesses has roughly doubled in less than a year, as many prioritise climate action in their recovery from Covid-19.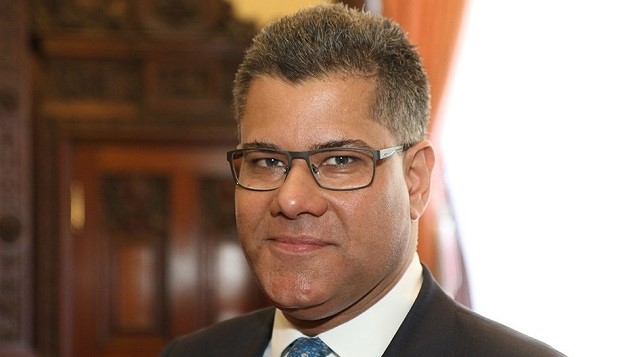 Cities and regions with a carbon footprint greater than the emissions of the US, and companies with a combined revenue of over $11.4 trillion (equivalent to more than half of the US GDP), are now pursuing net zero emissions by the end of the century, according to a major report published by the Data-Driven EnviroLab and the NewClimate Institute on Monday, September 21, 2020.
Most of these actors are aiming for a zero-carbon economy by 2050, as part of the UN Race to Zero campaign, the largest alliance of local governments, businesses, investors and others aiming for zero emissions in the 2040s. This now encompasses 22 regions, 452 cities, 1,101 businesses, 549 universities and 45 of the biggest investors.
New joiners include:
New South Wales: Australia's most populous state
Brambles: the global logistics company that moves more goods to more people than any other organisation, supporting thousands of supply chains
C.P. Group: an Asian conglomerate and one of the world's largest agri-food producers
Facebook: the world's largest social media company
Ford: the first US full-line automaker committed to reducing CO2 emissions in line with the Paris Agreement
LafargeHolcim: the first global building materials company to join Business Ambition for 1.5°C with intermediate targets, approved by the Science Based Targets initiative in alignment with net zero pathway
These companies have joined the Race to Zero via the Business Ambition for 1.5°C campaign, by setting science-based targets in line with limiting global warming to 1.5°C.
Recognising the critical yet often overlooked role that small and medium businesses will play in the transition to a zero-carbon economy, today also sees the launch of a new platform, SME Climate Hub, to support small and medium-sized enterprises in joining the Race to Zero. SMEs make up 90 percent of businesses worldwide, employ two billion people and have been among the hardest hit by Covid-19.
Corporations such as Ericsson, IKEA, Telia, BT Group and Unilever have committed to support the SME Climate Hub by working closely with the small and medium businesses in their supply chains to reach net zero or negative emissions before 2050.
These announcements were made on the opening day of Climate Week NYC, Monday, September 21, during the COP26 & the Zero Carbon Growth Agenda event. The discussion features business and government leaders including Alok Sharma, UK Secretary of State for Business, Energy and Industrial Strategy and COP26 President-Designate; Carolina Schmidt, COP25 President; Michael R. Bloomberg, Founder, Bloomberg LP & Bloomberg Philanthropies, 108th Mayor of New York City; and Patricia Espinosa, Executive Secretary, UN Climate Change.
The event was convened by Nigel Topping and Gonzalo Muñoz, UN High Level Climate Champions and leaders of the Race to Zero campaign, in collaboration with the Climate Group, to showcase how the shift to a zero-carbon economy is accelerating, and the scale of the opportunity to create good jobs, protect public health and address wider social inequities. The event also marks the one year anniversary of the Climate Ambition Alliance, launched at the UNSG's Climate Action Summit, which Race To Zero is now mobilising actors outside of national governments to join.
Alok Sharma said: ""Climate change affects every single one of us and we all have a part to play to champion climate action ahead of COP26. Through the Energy Transition Council and the UK's ambitious climate finance commitments, I hope to drive the transition to cleaner energies, and I urge all businesses, cities and regions to join the Race to Zero coalition."
Patricia Espinosa said: "Those involved in the Race to Zero have made a commitment to achieve specific goals and will be held to those promises. The world cannot afford to be let down. Nor can this campaign become something that allows nations to defer action until a later date. It's about needing more climate ambition and climate action now – in 2020."
Michael Bloomberg said: "It's possible to reduce air pollution, improve health, extend people's lives, fight the climate crisis, and grow local economies. We don't have to choose just one of those outcomes. They all really do go hand in hand."