A team of experts from the Lake Chad Commission charged with proffering stabilisation and revitalisation strategies for the Lake Chad Basin on Wednesday, May 16, 2018 visited the headquarters of the Theatre Command in Maiduguri, Borno State.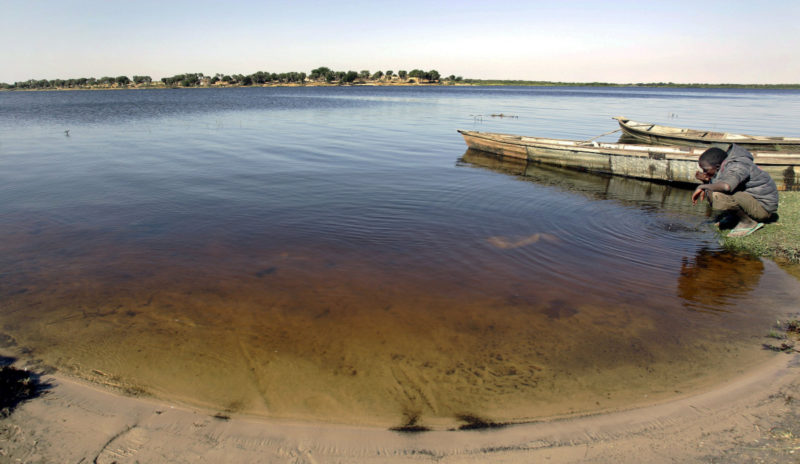 According to a statement by Col. Onyema Nwachukwu, the spokesman of the command, the team was led by Dr Eleanor Nwadinobi, a gender adviser.
Nwachukwu said that it was constituted by the African Union (AU) in collaboration with the Multinational Joint Task Force (MNJTF).
Nwadinobi was quoted as saying that the team was mandated to research and work out strategies in the areas of "Humanitarian, Socio-economic, Educational, Governance, Gender as well as Prevention and Countering of Violent Extremism to revitalise and stabilise the Lake Chad Basin.''
She said that, in carrying out its mandate, it was expedient for the team to visit the Lake Chad Basin Commission member states.
Nwadinobi lauded the troops of the Operation Lafiya Dole for the successes so far recorded in the counter terrorism and counter insurgency operations against the Boko Haram terrorists.
Responding, the theatre commander, Maj.-Gen. Rogers Nicholas, informed the team that the security situation in the North East theatre had remain calm as the terrorists had been degraded.
Nicholas, however, noted that the terrorists had resorted to suicide bombing and attacks on vulnerable and soft targets.
He called on all stakeholders to play their roles in the multifaceted war to ensure total defeat of the terrorists.
The theatre command urged the team to be judicious in the execution of its mandate to facilitate the restoration of socio-economic development in the region.
By Johnson Eyiangho