The Common Market for Eastern and Southern Africa (COMESA) plans to launch seed labels for easier trade within the 21-member countries, an official has disclosed.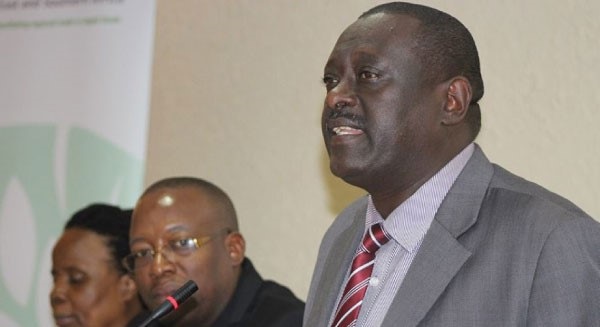 John Mukuka, the COMESA Regional Seed ProgrammeCoordinator, said that 4.5 million seed labels and 2,500 certificates have beenprinted and ready for issuance to seed companies in the region.
"The labels that will be launched in February 2019 will enable seed companies to sell their seeds in all the member countries without getting into trouble with custom officials," Mukuka said during a workshop on harmonisation of seed policies and regulations within the COMESA region in Nairobi, Kenya.
Mukuka revealed that COMESA has developed an online variety catalogue that so far has 57 varieties of beans, groundnuts, Irish potatoes, maize, soybeans and wheat that can be traded in the 21 COMESA member states without being requested to be evaluated or tested by any member state.
He said that the regional trading bloc would support seed companies with varieties on the COMESA variety catalogue to trade using COMESA seed standards efficiently and effectively begins February 2019.
Mukuka observed that the establishment of border-less plant health inspections would begin operations soon after the training of customs staff and seed companies on the harmonised seed documentation.
Hamadi Boga, Kenya's Principal Secretary for Agricultural Research, called for the involvement of farmers by providing useful and timely knowledge.
"We need to avail the right technologies to farmers to help improve food productivity in the region," Boga added.
The PS said that there is need to ensure that the African farmer is not handicapped by lack of knowledge so that he can help reduce the food security gap.
Boga called for the development of regulations that could help save small scale farmers from the competition posed by farmers in the developed world.
Jonas Chianu, chief economist at Africa Development Bank (AfDB), said that the future of Africa's food security depended on the use of modern technology in agriculture.
"The technologies such as high yielding, nutrient dense varieties and bio-fortified crops currently exist to feed Africa, if widely deployed," he added.
Chianu said that through Technologies for African Agricultural Transformation (TAAT), AfDB plans to avail the best technologies for priority commodities into the hands of millions of farmers in the continent.
Chianu noted that agriculture in the continent would be developed as a business to create opportunities for rural farmers to drive inclusive growth and help reduce poverty and build wealth.
By Duncan Mboyah