The Abuja-based Connected Development (CODE), through its social accountability initiative, Follow The Money, has launched a pan-African campaign, the COVID-19 Transparency and Accountability Project (CTAP), to track spending of COVID-19 donations in seven African countries.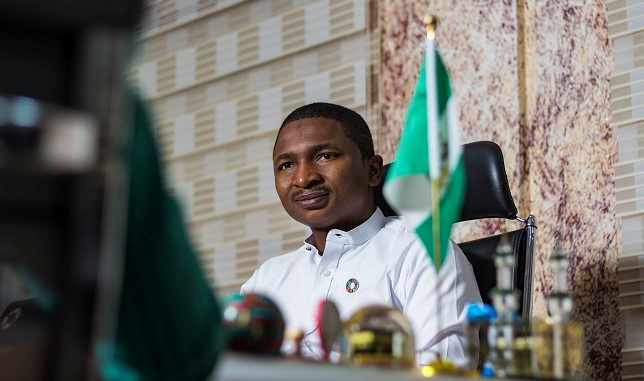 The countries are Nigeria, Cameroon, Gambia, Zimbabwe, Liberia, Kenya and Malawi.
Officials of the organisation disclosed during a virtual press conference on Thursday, April 16, 2020: "As nations of the world tackle the plague of coronavirus, with funding for African countries amassing in millions of dollars, it has become expedient to demand accountable spending of the money to block financial leakages, ensure funds do not end up in personal pockets and ultimately advocate for an improved healthcare system in the continent.
"CTAP is an initiative that seeks to advocate for proper accountability and transparency of funding, interventions and finances targeted at combating COVID-19."
Through CTAP, Follow the Money says it seeks to:
Track all donations and contributions by the Government, the International Communities, Local Organisations, Philanthropists, and supporters.
Ensure judicious use of funds and blocking financial leakages.
Visualise and publicise all expenditures of COVID-19 to promote transparency.
Advocate for compliance with international best standards and practices and holding government institutions accountable to all stakeholders.
Hamzat Lawal, CEO of CODE and Founder, Follow the Money International, said: "The CTAP believes that response to pandemics should prioritise the participation of the affected communities at all stages, including needs assessments and provision of palliatives procurement and delivery of items, program reviews, and evaluations, etc."
CODE had earlier urged the Ministry of Finance, the Ministry of Health, and the National Centre for Disease Control (NCDC) in Nigeria to aggregate and centralise data on all contributions and donations.
"This is an important approach to quenching fake news that may be intended to sway citizens against the government," said Lawal, adding that Follow The Money would pursue accurate dissemination of information to avoid fake news and misinformation. The team across the seven African countries will mobilize community-driven interventions through a special Covid-19 Community Response Toolkit."
He went on: "In Nigeria (through CODE), Follow The Money is mobilising over 6,000 citizens on its social accountability platform to advocate strongly for improved health-care facilities for all. It is also building their capacity through an online radio and webinar as well as providing them with tools to monitor, drive conversation to spark actions and advocate for a transparent and inclusive approach, urging government stakeholders to make public all funds released for the fight against COVID-19 and its implementation plans.
"Follow The Money team, under Gambia Participates, is building a geolocation technology map for tracking COVID19 cases in the Gambia. The team is tackling government secrecy and researching on all funds and interventions the Government of the Gambia has received in the fight against COVID-19.
"In Zimbabwe, the Follow The Money team under the Magamba Network has launched a coronavirus tracker powered by Open Parly ZW that visualises data about the pandemic in Zimbabwe. The tracker allows you to use your Google maps to see if you have been in a place where a COVID 19 patient has been flagged. The data is from the Ministry of Health and is updated daily according to the latest stats. Data is aggregated according to gender, province, and source of transmission (i.e. Travel, Local, etc) on cpovidzw.info.
"Follow The Money, Liberia under the Inspire Liberia Project, is actively tracking funding and participating in the Water Sanitation and Hygiene Intervention (WASH) COVID-19 Response; monitoring and supervising the adherence to health protocols put in place by the Government of Liberia.
"Follow The Money, Kenya under the Slums Information Development & Resource Centres (SIDREC) is engaging in civic education on plans/budgets set to combat COVID19, through the CSO COVID-19 rapid response platform (http://CSOCOVID19rapidresponse.discussion.community) social media engagement, via a tweet chat platform called #KeBudgetTalk and also through a community radio station 99.9 Ghetto FM which broadcasts to one of the major slums in Nairobi. FTM Kenya also visualises COVID-19 funds allocation data to encourage citizens to assume an oversight role for public finances.
"Follow the Money Malawi has started following up and tracking on money that was disbursed for COVID19 in Zomba, one of Malawi's districts. The team is mobilising and training CSOs on tracking funds disbursed, mining data for funds and developing a system where citizens can whistle-blow on misused funds.
"In Cameroon, Follow The Money is tracking the proper dissemination of material support in terms of medical supply to practitioners across the country and food supply to marginalised communities during the lockdown. It is also working to visualise COVID-19 interventions and mobilise citizens to demand accountability from government institutions working to curb the pandemic.
"The common challenge these countries face is poor access to information, secrecy in government and poor accountability. Now more than ever, the Follow The Money initiative in these countries are aligning in their mission to hold their respective governments to account, so that all interventions and funds can be put to proper use."