Connected Development (CODE) has secured a working relationship with the media for its policy advocacy activities on the National Action Plan on Business and Human Rights (NAPBHR).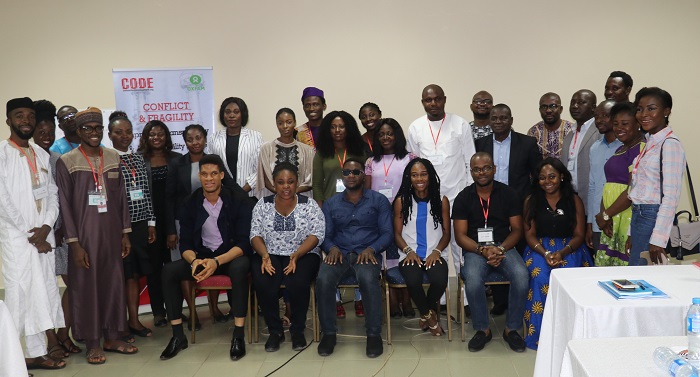 The development emerged after following a two-day roundtable in Abuja for the media on the organisation's campaigns around the NAPBHR in the oil and gas sector, especially as it affects host communities and the corporate social responsibility expectation of these communities; as well as the economic, social and environmental sustainability compliance of these operators.
The roundtable came on the heels of community outreaches to at least two host communities of oil wells and flow stations in Delta and Akwa Ibom states respectively in the Niger Delta. The roundtable provided media professionals an avenue to share their experiences relating to story collection in the Niger Delta, as well as access to knowledge resources on the UN Guiding Principles on Business and Human Rights, and the timeline of the National Action Plan to adopt it in Nigeria.
There were also discussions on legal instruments for regulating the oil and gas sector in Nigeria, and deliberations on a strategy for the media to work with CODE to tell human interest stories of the people of host communities and highlight the fragility and conflict that arises from the activities of operators in their communities.
Through its "Follow the Money" model, CODE provides marginalised and vulnerable communities with resources to amplify their voices with independence and integrity; as well as information that ushers social and economic development through online and offline platforms that close the feedback loop between citizens and the government to enhance social contracting and accountability.
Since 2012, CODE has worked in over 100 local communities across Nigeria, The Gambia and Kenya; impacting over 1,500,000 marginalised lives by engaging national and sub-national governments. It also tracked some N3 billion ($10 million) in budgeted sums for contracts, to provide education, health and WASH (water, sanitation and hygeine) essential supplies and amenities for the communities direly in need.