A coalition of NGO has called for the inclusion of climate education in the Nigerian academic curriculum as major tool in curbing global environmental threats.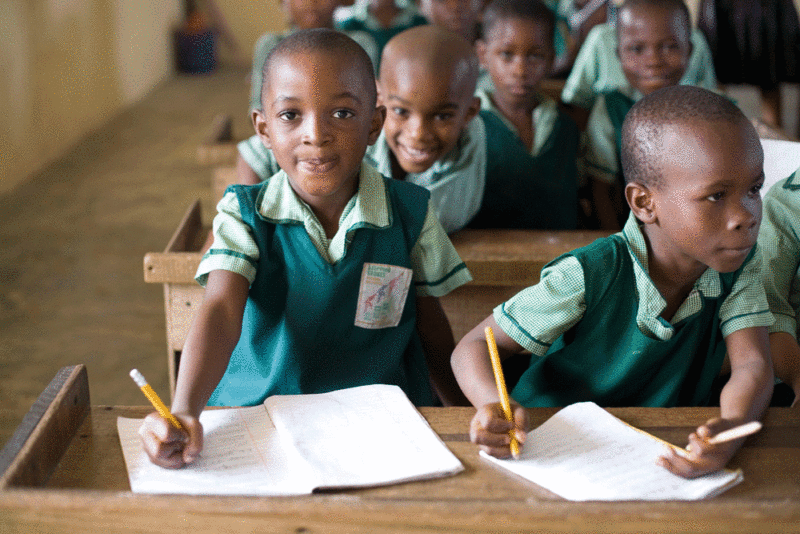 The group made the call during a press briefing organised by the Dean Initiative and World's Largest Lessons, on Wednesday, October 13, 2021 in Abuja.
The event is part of the group's programmes leading to the UN Climate Change Conference (COP26) scheduled to hold in Glasgow by November.
Mr Michael Semiye, Country Director, World's Largest Lessons Nigeria, described education as the greatest tool for effecting change in the world, hence the need to use it maximally for the benefit of the younger generation.
"There's no greater tool to change the world than education, students must be made to understand that Climate change is not just a threat, but is a reality.
"Resulting in social, economic and environmental instability in a country that is already vulnerable.
"Our contextualised resources for the classroom include all these issues and possible solutions, so that future generations in Nigeria can be Climate champions," he said.
Semiye, who commended the Nigerian government on efforts taken so far on climate education, said more needed to be done.
"While we commend the Nigerian government for efforts taken so far to address the climate change crisis through the revised NDC and the youth climate innovation hub.
"However, climate education is a gap we need to unite and fill. Education globally has been identified as a catalyst for actionable result-oriented change and national development.
"So, how well has Nigeria explored education as a tool to address these climate challenges?" he asked.
Semiye stated the following as part of their prayers to the Nigerian Government hoping that if used; would herald the change that the world anticipates.
"The Ministries of Education and Environment, work together to begin the formal process of including climate education in the national school curriculum.
"Environmental/Green Clubs should be allowed to function across schools, which will be duly regularised.
"The creation and availability of climate-based extracurricular activities to equip students with knowledge on nature, biodiversity, climate change, and environmental stewardship.
"The inclusion of environmental and climate-based literature within the approved reading for students across schools in Nigeria.
"That October 13 of every year be adopted as the National Action Day for Climate Education; a day marked across all schools in Nigeria with activities to promote environmental and climate learning," he stated.
The "Worlds Largest Lesson" promotes the use of Sustainable Development Goals (SDG) in children's learning so as to contribute to a better future for all through citizenship, justice, climate change and environment.
By Sheila Offiong and Patience Aliyu