The Ogun State Government has concluded plans to distribute free seedlings of teak, gmelina and other species of trees to individuals and residents of the state in order to curb the effects of climate change as well as environmental degradation.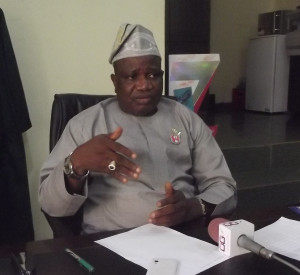 Commissioner for Forestry, Chief Kolawole Lawal, made this known recently while addressing stakeholders during an official visit to Sagamu, Iperu, Ago-Iwoye and Owode-Egba forest ranges.
Chief Lawal described planting of trees as crucial in sustaining the ecosystem as, according to him, the benefits derivable from planting trees are immense and vital to human survival. He added that, apart from its economic importance, the effects of climate change would be mitigated with a significant reduction in the carbon dioxide in the atmosphere through gaseous exchange.
The commissioner said that government had decided to encourage private bodies and individuals to plant trees across the state, calling on them to key into the tree planting exercise by applying for free tree seedlings in the Ministry of Forestry just as the government on its own was embarking on a tree planting campaign that will be flagged-off soon.
Speaking at the occasion, the Chairman, Ogun State Association of Processed Wood Producers and Marketers, Chief Adetola Dosumu, appealed to the state government to consider creating a forest reserve in the Remo axis to revive the moribund saw-mills in the area.
Meanwhile, the Divisional Forest Programme Officers in the state have been called upon to intensify efforts on revenue generation in their respective forest ranges and ensure wood merchants play according to the rules of operations.
Chief Lawal gave the charge while addressing foresters in Sagamu, Iperu, Ago-Iwoye and Owode Egba free area ranges.
Chief Lawal said irrespective of the fact that the ranges were free zones had not precluded them from generating more revenue, advising that they should map out strategies towards the objective of raking revenue into government coffers.
The Commissioner however ordered that all saw-mills yet to renew their operational licenses in defiance of government directive on the payment of operational licences, should be sealed off immediately.
He therefore urged the DFPOs to ensure that contractors renewed their property hammers, hackney permit for felling machine and timber lorries in accordance with the rules guiding forest operations in the state.