The historic Paris Climate Conference renewed the commitment to support the poor and vulnerable countries – with $100 billion per year; a consensus reached by the developed countries, and which will become effective by 2020.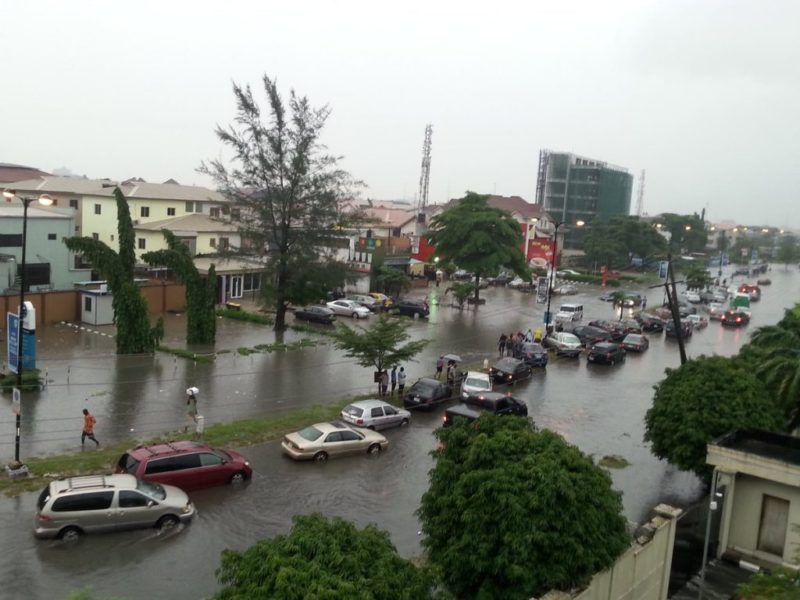 The World Economic Forum recorded that $5.7 trillion will need to be invested annually in green infrastructure by 2020; most of which is needed by developing countries.
According to Mafalda Duarte, "Sub-Saharan Africa will require an estimated $377 billion in financing for climate mitigation investments and $222 billion for climate resilience investments in order to reach its NDCs, while North Africa will require an additional $125 billion in combined mitigation and adaptation financing."
Currently, the African Development Bank (AfDB) remains the core driving force of green economy across the African continent. This is evident in the previous supports with over $7 billion in fostering low-carbon growth and her renewed dedication of enhancing climate change adaptation and mitigation in Africa by raising the climate finance bar to $5 billion a year by 2020.
The Green Climate Fund (GCF) is another key player in providing adaptation finance for developing countries – with about $10.1 billion in its coffers.
But, amidst Africa's urgent need to cushion untoward effects of climate change, all these meagre funds fall short of over $724 billion exigently needed for a start in combating the rising profile of climate change, which its effects poses a more serious threat than terrorism.
Sadly, funding supposedly provided by the developed countries is erratic and inadequate. This is further marred by the strenuous and cumbersome process of accessing funds within the coffers of climate financing institutions.
Some environmentalists perceive this as a deliberate scheme of frustrating African and vulnerable countries to give up in pursuing the promised funds. The repeated fruitless talks on climate finance at previous Conferences of Parties (COPs) should be a hint that Least Developed Countries (LDCs) should look inward for finance – and jettison the perceived fictitious adaptation funding promised by the developed countries.
Due to all these, the resuscitation of the shrinking Lake Chad Basin ($15 billion), the Great Green Wall project, coastal protection structures, electrification using solar/hydro/biogas, Ogoni cleanup, technology transfer and human capacity building geared towards transitioning to a full green economy landscape – have all suffered a retrogressive advancement.
Conversely, Africa is one of the least contributors to global warming and the most vulnerable to climate change in the world. Not surprising that Africa grapples with high temperature, erratic rainfall, rising sea levels, melting glaciers (Mt. Kilimanjaro), desertification, droughts and floods fuelling hunger, restiveness and extreme poverty.
All these underlying factors contribute immensely to food shortages and low agricultural outputs; agriculture which is Africa's predominant source of livelihood.
AfDB President, Akinwunmi Adesina, affirmed thus: "The current climate financing architecture is not providing the finance Africa needs".
This is a clarion call for Africa to fully take charge of addressing her climate challenges and develop a proactive masterplan towards achieving a greener Africa amidst the indifference postures of developed countries toward climate financing.
Beyond political interests/affiliations as well as economic enrichment, the onus now lies on Africa leaders, climate negotiators, civil societies and policy makers to put their mind off the funds promised by developed countries and look inward by internalising and mobilising resources – albeit through innovative finance mechanisms.
For a sporadic clean energy revolution, Africa should take a cue from Bangladesh which set up a Climate Change Trust Fund and invested over half a billion dollars in addressing adaptation and mitigation projects – using its own funding.
There is an urgent need for Africa to explore other means of climate finance and optimally utilise wide arrays of innovative finance mechanisms like project finance, taxes, public-private partnerships, bond and equity finance from capital market; while pursuing the developed countries to redeem their climate finance pledges.
By Odewale Abayomi Joseph (Climate Tracker, Nigeria; @ODEWALEAbayomi)