Following a week-long series of activities by the European Union and partners, the Climate Diplomacy Week 2018 in Nigeria was rounded off in Abuja on Friday, September 28, 2018.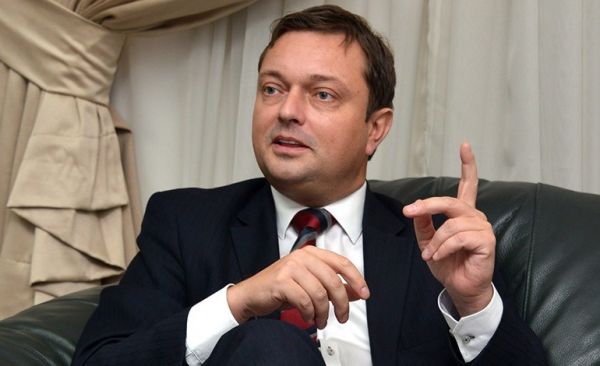 The European Union delegations around the world utilised the Climate Diplomacy Week as a time to reach out to communities and partner organisations to highlight positive global action and collaboration on climate change. The focal areas of the programmes were on renewable energy, food security, water management, waste management, youth engagements, and environmental degradation as it relates to climate change.
The week opened in Abuja on Monday, September 24 with a policy dialogue and panel discussion on Energy Efficiency and Renewable Energy potentials. In attendance were the European Union, Head of Delegation to Nigeria and ECOWAS, Ambassador Ketil Karlsen; Regine Hess, Deputy Head of Mission, Embassy of the Federal Republic of Germany, Abuja; Representatives from the Federal Ministry of Environment, civil society organisations, corps members and members of the public.
In line with the central theme for the EU climate diplomacy week 2018, "Talanoa Dialogue", a panel session focused on Youth Involvement in Climate Action held on Thursday, September 27. The panel, which was moderated by 'Seyifunmi Adebote, had as panelists Climate Change and Sustainability expert, Linda Akpami; Climate Reality Leader, Abdullahi Ali Buhari; and Femi Akanji, CEO of Dapper ESL. The interactive session ended with the audience pledging to take six different climate actions towards Nigeria achieving her Nationally Determined Contribution (NDC).
The event ended on Friday, September 28 with a dialogue on waste management. Maria Yetano Roche of the Wuppertal Institute for Climate, Environmental and Energy made a presentation on "Climate Change and Waste in Nigeria: Challenges and Opportunities"; Funto Boroffice, CEO of Chanja Datti Recycling Limited, made a presentation on "Integrating Economic Incentives to Promote Environmental Consciousness"; and Manuina Maibe, Head of Product Development, Sustainability and CSR of Visionscape Group Nigeria, made a presentation on "Sustainable Systems for Waste Management in Emerging Markets".
There were exhibitions and presentations by a number of resource persons and schools, movie screenings and other activities as other lineup of the week's activities. The Climate Diplomacy Week 2018 in Nigeria by the European Union Delegation in Nigeria and ECOWAS, the Embassies of Germany, Sweden, and France, One Environment, Stop Don't Drop, Chanja Datti and #PickThatTrash has been able to raise public awareness, open platforms for further discussions, and promote policies and practices for a climate-resilient future.
By 'Seyifunmi Adebote, Abuja