TotalEnergies has called for a collective commitment from petroleum industry stakeholders to carbon neutrality by 2050 in order to combat climate change.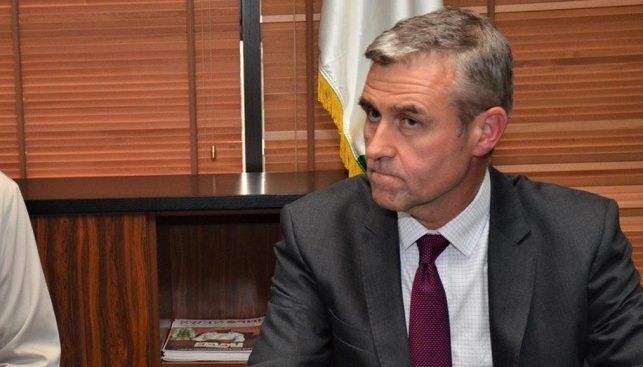 Mr Mike Sangster, Managing Director, Total Exploration and Production Nigeria Ltd., made the call at the 2021 Society of Petroleum Engineers (SPE) Nigeria Annual International Conference and Exhibition (NAICE) on Monday, August 2 in Lagos.
The conference has as its theme: "The Future of Energy – A Trilogy of Determinants: Climate Change, Public Health, and the Global Oil Market."
Sangster, represented by Mr Victor Bandele, Deputy Managing Director, Deep Water, Total E&P Nigeria, noted that there was a clear relationship between climate change and public health.
He added that the industry must address concerns over its contribution to climate change.
According to him, the production and use of energy contribute to greenhouse gas emissions.
He said: "Therefore, meeting the climate challenge will mean embarking on energy transition, i.e. transforming the way we produce and use energy.
"TotalEnergies believes that climate change is a reality and requires the collective mobilisation of society. The 2015 Paris Agreement generated a groundswell of awareness of the climate emergency.
"Five years later, the target recommended by the experts is a carbon-neutral society by 2050. This is a demanding goal that we must all, collectively, commit to."
Sangster said since 2015, TotalEnergies had steered a determined course to new energies, in line with its ambition to provide reliable, affordable and clean energy.
"This means that the future of energy is changing, and if we must remain relevant in the energy market of the future, then we must continue to adapt.
"Together with society, we are adapting to a world-class player in the energy transition with a target of net-zero carbon emissions by 2050," he said.
Sangster stated that the decade 2020-2030 would be a decade of change for TotalEnergies as it would become a broad energy company.
He said the company's production and sales mix would change significantly by 2030.
"It will be 50 per cent gas; 35 per cent oil and liquid biofuels; 15 per cent electricity, mostly renewable.
"By 2050, the mix would be 40 per cent renewable power, 40 per cent gas and 20 per cent liquid products.
"The third leg of the trilogy is global oil market innovation, which I believe will fuel the engine of the energy transition," he said.
Sangster explained that there was no other industry better positioned than oil and gas industry to lead the crusade on clean energy and carbon neutrality.
"We have the technology; we have the capability; we have the people and the balance sheet," Sangster said.
He said the industry must strive to achieve the market innovation to strike a balance between meeting the energy needs of a growing world population and meeting same in a sustainable, carbon-neutral manner.
By Solomon Asowata