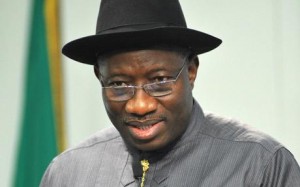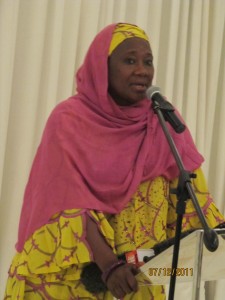 Nigeria has adopted the use of an integrated modelling for linking economic, social and environmental factors to reduce the negative impacts of climate change and promote sustainable development.
Threshold 21 (or T21), as the modelling is tagged, is a dynamic simulation tool designed to support comprehensive, integrated long-term national development planning.  It supports comparative analysis of different policy options, and helps users to identify the set of policies that tend to lead towards a desired goal.
The country formally commenced a two-year T21 programme penultimate week in Abuja, where stakeholders at a two-day brainstorming session offered suggestions as regards critical elements that should go into the model. The event was supported by the Africa Adaptation Programme (APP) of the Department of Climate Change in Federal Ministry of Environment, as well as the United Nations Development Programme (UNDP).
The forum shared with participants how T21 helps policy makers deepen their understanding of the dynamics within their countries and provides an insight into how funds can be allocated to have the greatest impact on climate change strategies, poverty reduction, economic growth and reducing economic inequality.
According to a source, T21 was developed from more than 20 years of extensive research and application carried out in consultation with the World Bank, UN agencies, developing country governments, and non-governmental organisations (NGOs).
"T21 is transparent, collaborative, interconnected, robust, and customisable, and includes many critical features that support an inclusive, comprehensive, and integrated development planning process.  Models that are customised for countries are based on the 'T21 Starting Framework', a set of interconnected sectors combined into a rigorous macroeconomic framework. The sectors and their interrelations represent the fundamental mechanisms that are responsible for socio-economic development," disclosed the source.
The National Population Commission, in conjunction with the Economic Community of West African States (ECOWAS), is believed to have developed a similar model. It is, however, now being applied to climate change dynamics.
Professor of Climatology, Olukayode Oladipo, while stressing that more sectoral analysis needs to be done, urged the Federal Government to see the initiative as a national project.
He said: "The T21 is a 21st century model using economic, social and environment sectors and how they are looped together to see how they influence and determine the impact of climate change. We know that any change in climatic condition would affect agriculture, which contributes 40 percent of the gross domestic product (GDP). It will affect education and housing, among others. It is important to capture a lot of elements that that country can use in planning.  It may take up to two years for it to be completed."
The source spoke further on the initiative: "The most important application of T21 is contributions to the national planning process: once a country identifies its vision, and key goals are determined, T21 generates scenarios describing the future consequences of the proposed strategies.
"Broadly, T21 is an especially useful tool for preparing Poverty Reduction Strategies that emphasise the Millennium Development Goals (MDGs), and for monitoring progress towards the MDGs or other national goals. More specifically, T21 supports stakeholder consultations, preparing strategy documents that address sectoral or industrial interests, preparing data and analyses for loan negotiations, and monitoring and evaluating national plans.
"To date there are more than 15 unique, customised T21 models with applications in less-industrialised countries such as Malawi, Mozambique and Bangladesh, and industrialised countries such as the United States and Italy."