The Organisation of the Petroleum Exporting Countries (OPEC) on Tuesday, November 7, 2017 acknowledged the need for energy efficiency, adding that it is continuously researching and adopting cleaner energy technologies in order to improve the environmental impact of oil production and use.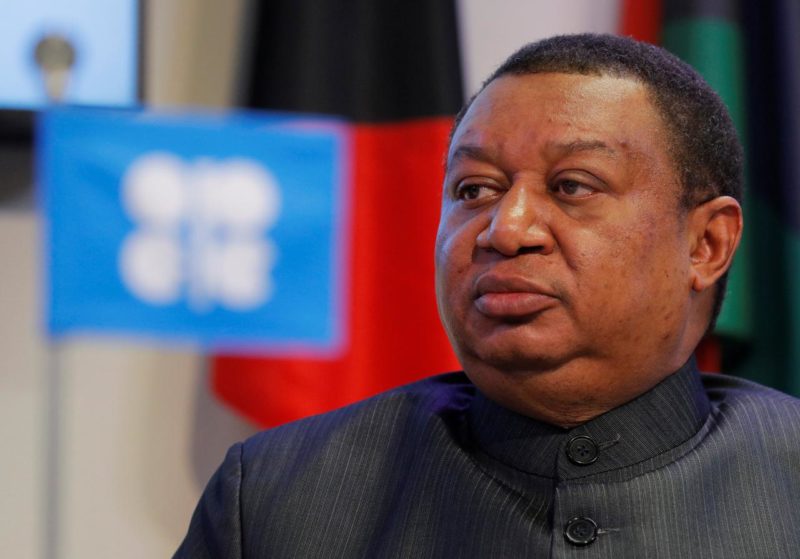 OPEC, in its annual oil outlook, said: "In terms of climate change…
"We recognise the need to use energy efficiently and to continually look to develop and adopt cleaner energy technologies in the future, such as carbon capture and storage, among many others.
"We are continually looking to advance the environmental credentials of oil, both in its production and use," the organisation's World Oil Outlook (WOO) 2040 report reads.
The organisation further drew attention to the fact that all 14 OPEC member countries have signed the Paris Agreement on climate change, and that eight already ratified it, including Nigeria.
The Paris climate deal, created within the UN Framework Convention on Climate Change (UNFCCC), has been ratified by 169 countries out of the 197 parties to the convention.
The agreement entered into force in November 2016.
The deal aims at keeping the increase in average global temperature at below two degrees Celsius above pre-industrial levels by means of reducing greenhouse gas emissions.
"It is vital, however, to remember that implementation of the Paris Agreement should continue to be guided by the principles and provisions provided for in the UNFCCC.
"In particular, the unique situation of developing countries, including those developing countries dependent on oil, should be given the priority it deserves," OPEC urged.
OPEC also said that global oil demand is set to increase to 111.1 million barrels per day (mb/d) by 2040, while China and India will continue to contribute to the future energy demand as the main consumers.
According to OPEC, China and India are forecast as main drivers for the future oil demand growth.
"China is anticipated to continue to be the largest oil consumer over the forecast period, adding 6 mb/d to reach 17.8 mb/d by 2040.
"India will be the region with the second largest overall demand growth, adding 5.9 mb/d between 2016 and 2040. Indian demand growth is also set to witness the fastest average growth of 3.6% p.a. (per annum)," the oil outlook states.
In an effort to drive up oil demand and prices, as well as get rid of global crude stocks, OPEC and 10 other major oil producers agreed to limit its production by 1.8 mb/d starting January 2017.
The agreement was concluded for the first half of 2017, but in May was extended by another nine months until the end of March 2018.