African parliamentarians have resolved to present a common front on climate change in the COP27, a climate change conference scheduled from Nov. 6 to Nov. 18 in Egypt.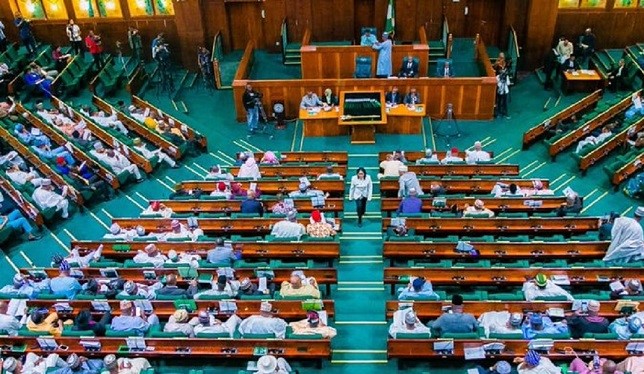 The lawmakers-drawn form Nigeria, The Gambia, Kenya, Zimbabwe, Rwanda and Liberia made the resolution at a virtual meeting on Wednesday, October 19, 2022.
Speaking on the resolution, Rep. Johnson Eguma, the Chairman, House of Representatives Committee on Environment, said that developed countries must provide support for Africa to explore alternative energy sources.
Eguma said that developed countries have a moral obligation to assist in the process of transitioning to cleaner energy since their industrial activities contributed to global warming.
According to him, the greatest contributors to the global warming are the industrialised nations.
He said that the alternative to fossil fuel was expensive for poor nations in Africa and Asia, saying that the countries needed some form of assistance from the major contributors to global warming.
Eguma said that the lawmakers must provide the legislative framework to guide the process of transition in the face of inaction by the executive.
"As parliamentarians, we have a role to play, and the role we have to play is in the area of legislation, not a political solution.
"Ours is not political solution but a parliamentary solution and so we need to gather together and speak with one voice to the developed nations.
"We are not unaware of their contribution to global warming, we contribute less than two percent of the emission," he said.
Also, Rep. Shamshudeen Dambazzau (APC-Kano) said African countries cannot afford to implement the climate change agreement considering the cost on their economy.
Danbazzau said that debt swap and other financial support should be considered in adopting agreements.
"We should stop doing copy and paste. Let us look at how it is affecting us," Dambazzau said.
Mr Buba Khan, a lawmaker from The Gambia, said that there was need to join the movement for fossil fuel-free future.
Khan said that there was need for lawmakers to partner with the Parliamentarians Call for Fossil Fuel-Free Future, a body of lawmakers to present a united front at the COP27 conference.
According to him, over 500 parliamentarians have signed the fossil fuel-free future saying that group is still growing.
"It is about time that Africa look inward, to also decide and say let us join the global campaign so that we can begin to make the world a better place and this campaign is about a fossil-free future.
"This means the emission that is being generated worldwide, we need to find means to reduce them.
"Colleagues in Asia and some in Africa came together under a banner called Parliamentarians call for a fossil fuel free future.
"This is for the parliamentarian initiative, it is envisioned as a catalyst for scaling up commitment and actions of government," he said.
Also, another lawmaker from Nigeria, Rep. Aisha Dukku (APC-Gombe) said in pite of all the promises at different conferences, little or nothing has been done to mitigate the impact of climate change.
By EricJames Ochigbo