Increased risk from vulnerability to climate change is increasing the cost of capital and is projected to cause an additional $168 billion of debt payments over the next 10 years among the most climate change vulnerable countries, according to new research commissioned by the UN.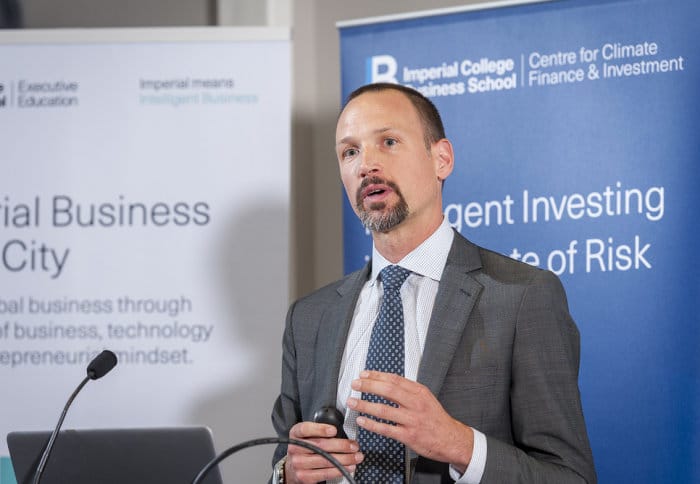 A new report compiled by the Centre for Climate Finance & Investment at Imperial College Business School and the SOAS University of London Department of Economics is said to be the first of its kind to look at the relationship between climate change, sovereign credit profiles, and the cost of capital in developing countries.
The report finds that rapid climate change action to limit emissions to 2°C global average temperature warming above pre-Industrial Revolution levels and aim for 1.5 °C as agreed upon in the Paris Climate Agreement not only minimises the impact of climate change but reduces the future cost of climate change action and adaptation.
"Our work demonstrates that climate change is not only imposing economic and social costs on developing countries, but it is also amplifying existing risks that are already priced in fixed income markets. These impacts will grow," said Charles Donovan, Director of the Centre for Climate Finance and Investment at Imperial College Business School.
"The good news is that investments in climate adaptation can not only reduce social, ecological and economic harm, but can buffer against fiscal impairments. But to be effective, these investments need to be made now," he added.
The research focused on the so-called "V20" group of countries, members of the Climate Vulnerability Forum which is a consortium of the 20 nations most vulnerable to climate change.
The report estimates that these countries have already paid an additional $40-62 billion in additional interest payments due to climate risk from floods, droughts, and severe weather events.
The $62 billion increase in payments so far is the equivalent of coastal protection dykes for 9,538km of coastline. This could cover the entire coastlines of Bangladesh, Barbados, Cambodia, Fiji, Haiti, Sri Lanka, and Vietnam.
The study finds that borrowing for climate finance becomes more expensive over time if action is not taken quickly because the increased risk of investments from climate vulnerability causes debt repayments to increase over time.
"Investments that enhance the adaption capacity and resilience of climate vulnerable countries are crucial. They will not only help vulnerable countries to better deal with climate risks, they will also help to bring down the cost of their borrowing," said Ulrich Volz, a lead author of the report and head of the Department of Economics at SOAS University of London.
"So far, markets are placing the wrong value on efforts that mitigate climate risks. Such a market failure implies that the hurdle rate for such projects are too high, and the returns on such projects are commensurately greater. Helping people address climate risk is a good investment," he added.
The report details market policy measures that could reduce the debt burden from climate vulnerability. Above all, improved social conditions, such as reduced income inequality, and economic resilience, such as robust private sector and a history of robust infrastructure investment, were found to minimise the amount of debt these nations need to pay.