The National Coordinator of New Partnership for Africa Development (NEPAD) in Nigeria, Mrs Gloria Akobundu, says climate change is impeding agricultural processes, and leading to reduction in crop yields.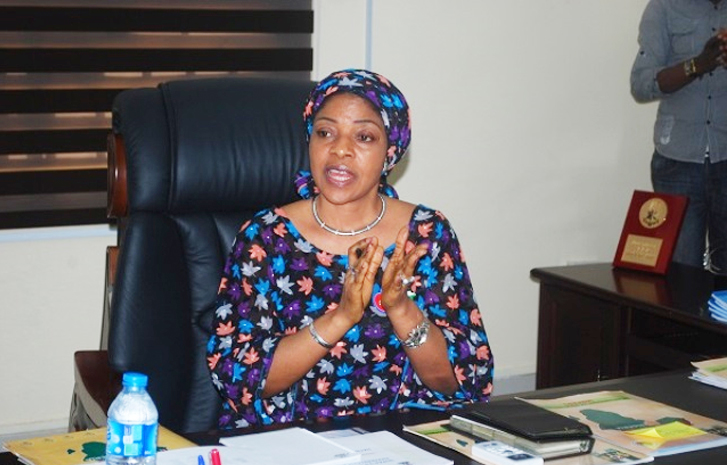 Akobundu made the observation at a workshop on "NEPAD Climate Smart Agriculture for Women Farmers in Imo State" organised by Programmes Development and Implementation Department of NEPAD in Owerri, the Imo State capital.
She said the impacts of climate change were being felt in almost all the rural communities in the six geo-political zones of the country.
She said the effects were manifesting through changes in land water regimes, changes in frequency and intensity of droughts, flooding, water shortages, worsening soil conditions, desertification, diseases and pest outbreaks on crops and livesstock.
Akobundu said that the South-South geo-political zone was mainly affected by sea level and deforestation-induced changes, South-East by erosion, flooding and land degradation, North-Central by changes due to de-vegetation and overgrazing, while the North-East was by drought, desertification and heat stress.
"These impacts result in the reduction in crop yield (fall in agricultural productiity). especially in the northern parts of the country, changes in food security, employment, incomes and economic growth.
"It also leads to displacement of people from coastal and densely populated, low lying areas, exposure of millions of people to new health risks, especially from vector based diseases like malaria and schistomiasis, water-borne disesases such as cholera, dysentery and malnutrition," she said.
The NEPAD boss said that women formed a critical mass in Nigeria and contributed 80 per cent of the country's GDP, while available statistics showed that majority of rural farmers were women.
"Therefore, this workshop is of essence as it will enable women farmers to have an in depth knowledge on climate change including its causes and impacts on agricultural activities.
"It will also enable them to improve their agricultural produce and become self-reliant in line with the mandate of NEPAD aimed at eliminating poverty and empowering women," she said.
Me Edidong Abang of the Programmes Development and Implementation Department of NEPAD said the workshop was designed only for women engaged in farming.
He said that most farmers in rural areas were not aware of climate change as it affected farming methods and products, adding that the workshop was to enlighten women who were constituents of all farmers association in Imo.
Abang said that the programme would be organised and sustained nationwide, adding that Imo was the first beneficiary of the programme among states aside Abuja.
He said NEPAD would sign a Memorandum of Understanding (MoU) with some institutions that would continaully train women for the programme to succeed and micro finance banks where they would access loans.
Mr Paulinus Aju, the Deputy Rector (Academics). Imo Polytecnic in Umuagwo, who delivered a lecture on "Climate Change and Agriculture in Nigeria: Causes, Effects, Adaptation and Prospects", said that the workshop was apt as climate change affected every aspect of human endeavour.
He stressed the importance of rain, humidity and wind, saying their presence and absence affected agricultural processes and yields.
He said the worksop was for farmers to have knowlegde of climate change and what to do to elminate its negative effects on their agricultural products.
Aju said information from Inter-governmental Panel on Climate Change, NIMET and NEMA would also be of immense benefit to farmers.
Mrs Ijeoma Nwachukw, a woman leader in All Farmers Association of Nigeria, and Chief Jephet Duru, Chairman All Farmers Association of Nigeria, Imo State Chapter, commended NEPAD for orgaising the programme.
They said the pariticipants comprised women farmers from the various local government areas of the state and promised that the women would ensure the message got to the grass roots.
"The lecture on climate change is very important to every farmer. It will go a long way in changing the perception of every farmer present on modern farming system for better productivity.
"We will equally organise the programme in our different locality as it is more of a train the trainers workshop," Nwachukwu said.
NAN reports that the highpoint of the programme was the presentation of cirtificates and starter packs to participants.
By Chidi Opara