The Health of Mother Earth Foundation (HOMEF), an NGO, has urged relevant stakeholders to collaborate to effectively tackle environmental challenges in the country.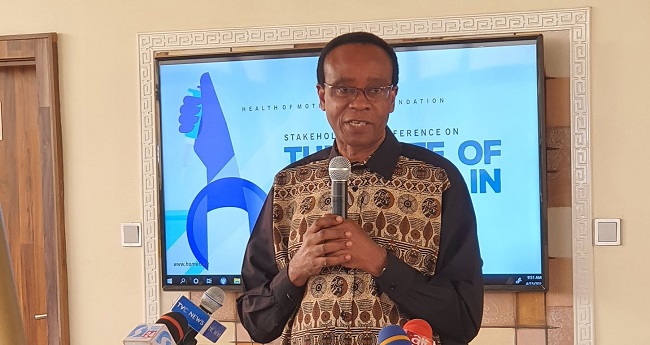 Mr Nnimmo Bassey, the Director of the foundation, made the call at a capacity building workshop with civil society organisations (CSOs) organised by the HOMEF on Tuesday, August 30, 2022, in Abuja.
The theme of the workshop is: "Agro-ecology as a viable solution to climate change".
Bassey said that agro-ecology was one critical way of fighting global warming.
He said that agro-ecology could be referred to as the science of relationships between an organism and an environment modified by human beings for food production.
According to him, global action involves everybody and it is affecting everyone with everybody working together to maintain the health of the environment; helping to mitigate climate change impact.
"We need the real action that will involve agro-ecology. We are talking with the CSOs because climate negotiations involve the civil organisations and other relevant stakeholders.
"Most countries are working with the CSOs because they are experts and they provide ideas and knowledge that can help to address climate change,'' he said.
Bassey said that the essence of the workshop was to deepen understanding and strengthen advocacy for its inclusion`s climate change policies.
He said that industrial agriculture, which often involved applying fertiliser and other chemicals had destroyed lands, urging farmers to work on agriculture that deals with nature.
"We are laying emphasis on agriculture that work with nature, which involves farming without fertiliser or chemicals, this is a way to protect nature and improve the health of the soil.
"The fertiliser and the chemicals apply to the farmland will eventually wash into river, thereby, damaging the water people use,'' he said.
The director said that HOMEF was an ecological think tank and advocacy organisation promoting food sovereignty and climate justice in Nigeria and Africa at large.
Mr Babawale Obayanju, Lead, Friends of the Earth Africa, and an Environmental Rights Activist, said human activities had badly damaged the environment leading to increase in climate change.
Obayanju said that drivers of climate were the natural process that nature put in place for the environment to be habitable to human.
"Human activities have damaged the environment and that is the major reason why Nigerians should go back to the old system of doing things.
"We should go back on those system that we will use our products and reuse it, a system where we recycle our products. The system helps in keeping the environment healthy and safe.
"These days, our way of doing things have really changed and these have caused a lot of harm to our environment, thereby, making the environment unhealthy," he said.
He urged government to support the farmers to have access to farmland and tools to enhance farming, adding that transportation has been a challenge to farmers.
According to him, government should construct roads and provide other facilities that can assist the farmers, this effort will enhance agriculture and improve productivity in the country.
Mr Agunloye Mekelvin, Climatologist in the Federal College of Land Resources Technology, Owerri, Imo State, said that climate change was a global challenge and urgent action should be taken to address it.
Mekelvin said that the workshop had provided ideas and knowledge on how to critically address climate change in the country.
He said that the workshop was another way to create awareness to the public on the impact of climate change and other environmental challenges and positive ways to tackle such challenges.
By Vivian Emoni