Climate change experts have called for greater collaboration among funders to address the severe threat that climate change poses to Africa's development.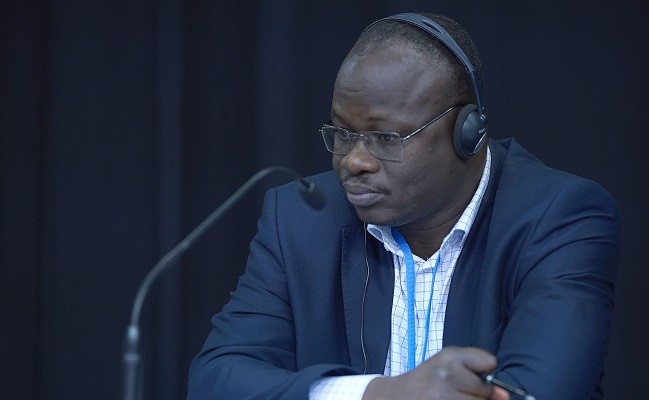 The experts made the call at the virtual session of the 2020 Global Philanthropy Forum organised by the African Development Bank (AfDB) on Wednesday, September 16, 2020.
The session was titled: "Inclusive Green Economies – Harnessing Opportunities and Innovative Solutions for Investments in Climate-Resilient Development in Africa".
Participants highlighted the critical role of innovative approaches to mobilising climate adaptation finance in Africa and called for sustainable ways for the continent to emerge stronger from the pandemic.
AfDB Manager of Climate and Green Growth, Al Hamndou Dorsouma, said: "The path to a sustainable COVID-19 recovery will therefore require investments that simultaneously tackle the pandemic and prevailing climate risks while offering attractive co-benefits."
Dorsouma said that the bank was on track to mobilise 25 billion dollars between 2020 and 2025 to support investments in climate change.
Arame Tall, Senior Adaptation and Resilience Specialist, Climate Change Group, World Bank, said this was the moment for investment in climate change adaptation.
"Interestingly, we have the attention of philanthropy, private sector and non-traditional investors, who want to invest in harnessing new opportunities in climate change adaptation.
"We need the ministries of finance to be involved in outlining adaptation investment opportunities in countries to better harness these opportunities, including clear investment and sectoral plans."
Atsuko Toda, Director for Agricultural Finance and Rural Infrastructure Development, AfDB, said that collaboration was important toward achieving "a greener post-COVID future".
Toda called for a paradigm shift in adaptation financing, stressing the bank's willingness to work with partners to accelerate Africa's adaptation.
She recalled that the bank in October 2018, approved a framework for the implementation of the Africa Disaster Risk Financing (ADRiFi) Programme.
The programme offered regional member countries an opportunity to pool and transfer their climate-related risks by paying a sovereign insurance premium.
"The payout is made immediately after a disaster happens," Toda said.
She noted that the bank partnered with the African Risk Capacity Insurance Company (ARC) to implement ADRiFi.
The participants also noted that the COVID-19 crisis had underscored the urgency of building healthier, more inclusive and more resilient economies.
Chief Executive Officer, ARC, Lesley Ndlovu, pointed out the need for countries to plan for exposures and build resilience.
"At the African Risk Capacity, we work with countries to prepare them for the risk exposure they have and help them prepare for how to respond including helping them to establish a rainy-day fund.
"We have also partnered with the African Development Bank for the Africa Disaster Risk Financing initiative and other financing instruments.
"We need broader collaborations to solve the problem that our continent faces. The problem is so big that all of us have a role to play," Ndlovu said.
According to the AfDB, the bank in 2019 prioritised adaptation finance with 55 per cent of its climate-focused financing invested in adaptation actions.
The bank's adaptation finance rose from $500 million in 2012 to $2 billion in 2019, cumulatively representing $18.6 billion over the period.
By Temitope Ponle