Emissions are increasing, global temperatures are rising, but the impacts of climate change are not being felt uniformly around the world, with the countries in the tropics being among the most adversely affected.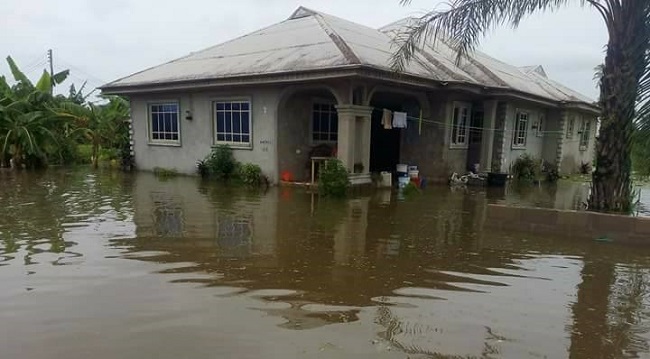 According to a new UN report, the World Social Report 2020, that was launched on Tuesday, January 21, 2020, climate change has made the world's poorest countries poorer, and if left unaddressed, it could cause millions of people to fall into poverty during the next 10 years.
Climate change is also making things worse for the next generation, said the report, with the impacts likely to reduce job opportunities, especially in the hardest hit countries.
The report warns that, just as climate change can increase inequality, so can the policies designed to counter its effects. As countries take climate action, it will be important to protect low-income households.
Indeed, pointed out the report, growing inequality in both developing and developed countries could exacerbate divisions and slow economic and social development.
More than two thirds of the world's population today live in countries where inequality has grown, and inequality is rising again even in some of the countries that have seen inequality decline in recent decades, such as Brazil, Argentina and Mexico.
The impacts of inequality are being felt at the personal and national levels. According to the report, which is produced by the UN Department of Economic and Social Affairs, highly unequal societies are less effective at reducing poverty, grow more slowly, make it more difficult for people to break out of the cycle of poverty, and close the door to economic and social advancement.
UN Secretary-General António Guterres, writing in the foreword, said, "'The World Social Report 2020: Inequality in a rapidly changing world' comes as we confront the harsh realities of a deeply unequal global landscape. In North and South alike, mass protests have flared up, fueled by a combination of economic woes, growing inequalities and job insecurity. Income disparities and a lack of opportunities are creating a vicious cycle of inequality, frustration and discontent across generations."
The report provides evidence showing that technological innovation, climate change, urbanisation and international migration are affecting inequality trends.
The Secretary-General added, "The World Social Report 2020 sends a clear message: the future course of these complex challenges is not irreversible. Technological change, migration, urbanisation and even the climate crisis can be harnessed for a more equitable and sustainable world, or they can be left to further divide us."
The Sustainable Development Goals, unanimously adopted by countries in 2015, contains a specific goal aimed at reducing inequality. Embodied in the Goals is the principle to "leave no one behind". The Report found that the extraordinary economic growth over the last several decades has failed to close the "deep divides within and across countries."
These disparities between and within countries, the report says, will inevitably drive people to migrate. The report notes that, if it is well managed, migration will not only benefit migrants, but it can also help reduce poverty and inequality.
With increases in migration from rural areas, more than half of the world population now lives in urban areas. While cities can drive innovation and boost prosperity, many urban dwellers suffer from extreme inequality. In a world with high and growing levels of urbanisation, the future of inequality largely depends on what happens in cities and the advantages that cities bring may not be sustained if high urban inequalities are not reduced.