A renowned Animal Physiologist in the Department of Animal Science, University of Calabar, Prof. Olusegun Osinowo, has identified climate change as an impediment to livestock production in the country.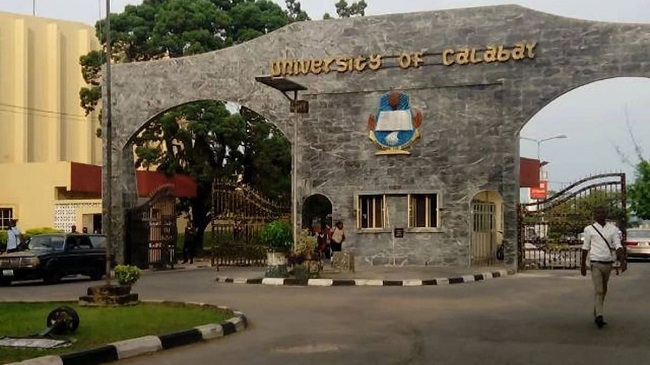 Osinowo stated this while delivering the 4th public lecture of the department entitled "Livestock production and global warming: Adaptation of climate smart solution'', on Wednesday, September 22, 2021 in Calabar, Cross River State.
According to him, the major driver of climate change is global warming, which represents an existential threat to life; even as he maintained that climate change exposes people, societies, economic sectors and ecosystems to risks.
"Climate change is already affecting every inhabited region across the globe and human influence has contributed to many observed changes in weather and climate extremes.
"Evidence of observed changes in extremes such as heat waves, forest fires, heavy precipitation, droughts and tropical cyclones and their attribution to human influence have strengthened from 2016 till date,'' he said.
He described livestock production and its complex value-chain as a significant contributor to global greenhouse gas (GHG) emissions.
"As the climate change is threatening the security of life and livelihoods across the globe, it has become imperative to slow down global warming to less than 1.5-2°C for the next 10 years by reducing GHG emissions significantly.
"This will prevent irreversible damage to the life-sustaining, finely balanced ecosystem of planet earth,'' he said.
Describing the effects of climate change on livestock as devastating, the animal physiologist maintained that climate change affected livestock production directly.
He said that when climatic condition is outside the comfort zone for livestock, they are bound to experience reduced growth rate and a longer period to reach puberty.
Osinowo advocated for the adaptation of climate smart solution which works towards sustainable livestock production systems.
He maintained that the systems fully support food security, animal welfare, sustainable incomes, climate change adaptation and mitigation activities, as well as the reduction of the environmental impact.
Speaking earlier, the Vice Chancellor of the University, Prof. Florence Obi, commended the Department of Animal Science for organising the public lecture.
Represented by the Deputy Vice Chancellor Academics, Prof. Angela Oyo-Ita, Obi expressed optimism that the lecture would yield positive results for the production of livestock in our society.
"I am delighted to be a part of this enriching lecture experience. Indeed, the topic as I have stated earlier is apt and timely, knowing the devastating effect climate change has brought to our environment,'' she said.
While urging participants to key into the lecture series, the Vice Chancellor said it had become imperative for all hands to be on deck, in order to mitigate the effects of climate change on livestock production.
Also speaking, the Dean of the Faculty of Animal Science, Prof. Walter Binang, said the lectures were one of the ways of showcasing research on contemporary issues affecting the society.
By George Odok