The Bureau of the Conference of the Parties to the United Nations Framework Convention on Climate Change (UNFCCC) on Thursday, May 28, 2020 announced that, due to the COVID-19 pandemic, COP26 – the annual UN climate change conference that was due to be held in Glasgow in November this year – will be postponed a full year to November 2021.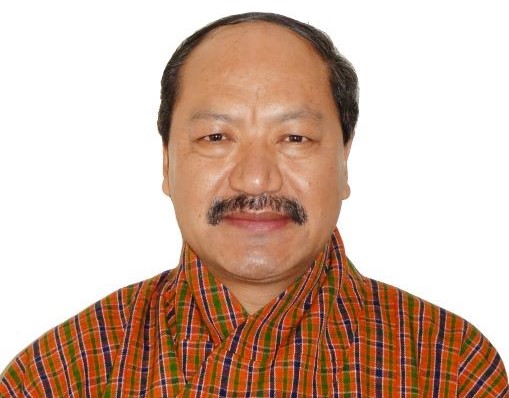 The decision has attracted reactions from some experts in the sector, who insist that the postponment notwistanding, the momentum on climate change action must not cease.
Mohamed Adow, long time UN observer and Director of Nairobi-based think tank Power Shift Africa, has welcomed the announcement that the COP26 climate talks will take place in November 2021.
He said: "Moving the climate summit to November 2021 is the right move.  However let's not fool ourselves that climate change will wait for us until we can hold a conference.
"Temperatures are rising, and the climate crisis is worsening until we take action. It's now vital that countries make use of this extra time and ensure their economic recovery plans are climate smart and do not prop up fossil fuel companies.
"It would be shameful if rich countries recharge their economies on the backs of the climate vulnerable."
"A delayed COP must not delay climate action," were the words of the Chair of the Least Developed Countries (LDCs), representing more than one billion people living in some of the most vulnerable countries bearing the brunt of climate change.
Responding to the announcement, Sonam P. Wangdi, from the Kingdom of Bhutan, who Chairs the LDC Group on climate change, said: "The health of our people and planet, now and in the future, remains our priority. While the COVID-19 pandemic looms large, it is of course sensible to postpone meetings that would bring together people from all over the world.
"However, the postponement of climate negotiations should not be taken as postponement of climate action. Climate action has been delayed long enough; we cannot afford to put off action any longer. We face not one, but multiple crises, and they must be addressed together. To focus on recovering from the COVID-19 crisis, while ignoring action to address the climate crisis, would only lead to more devastation in the future.
"Governments must ensure that economic recovery plans are just and sustainable, and contain measures aligned with emissions reduction pathways consistent with the Paris Agreement's 1.5°C temperature limit. Our future will be defined by how we respond to these crises today.
"COVID-19 may have put many things on pause, but it hasn't slowed climate change or paused climate impacts. From floods in East Africa to Super Cyclone Amphan in Bangladesh, for the Least Developed Countries, the climate crisis is a daily reality. Scaled up action to address climate change remains urgent.
"Therefore, while there will no longer be a COP this year, 2020 remains a critical year in which we still expect to see countries come forward with more ambition – through submission of updated nationally determined contributions (NDCs) that contain deeper emissions reductions targets; through communication of long-term strategies; and through the delivery of $100 billion in climate finance to support developing countries address climate change. The postponement of the COP should not affect the resolve of countries to deliver on these commitments in 2020.
"Despite being one of the lowest emitters, Rwanda, a member of LDC Group, has just become one of the first to update its NDC, committing to deeper emissions cuts and setting out more robust plans for adaptation. Many other LDCs are also in the process of preparing new and updated NDCs. It's time for other countries, especially those with greater capacity and responsibility, to follow this example and submit more ambitious NDCs this year.
"We look forward to the UNFCCC's upcoming virtual events under the June Momentum for Climate Change and other events planned. It is critical that we continue moving our work forward to progress global efforts to address climate change. This is the only way of ensuring a safer and fairer future for all."