On Oct. 2, 2019, on the 150th birthday anniversary of Mahatma Gandhi, India's Prime Minister, Narendra Modi, declared the country open defecation-free.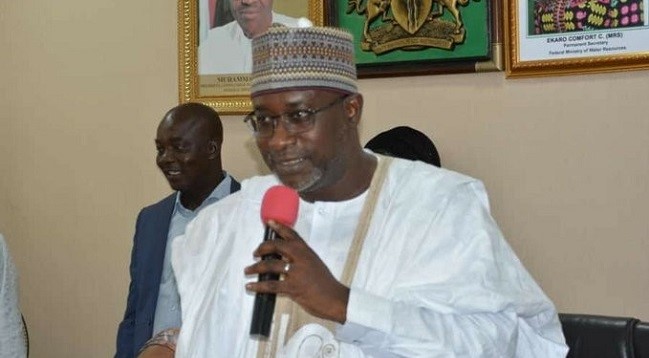 As part of efforts to boost India's campaign to end open defecation and improve sanitation coverage, Modi had launched the "Swachh Bharat" (Clean India) Mission on Oct. 2, 2014.
A major feature of the campaign was the construction of household and community toilets, as well as the establishment of a good mechanism for monitoring toilet use.
Statistics from the Water, Sanitation and Hygiene (WASH) National Outcome Routine Mapping (WASH NORM) in 2018, revealed that Nigeria ranked second among countries practising open defecation.
This accomplishment by India, means Nigeria has inherited the number one spot amongst countries with the largest number of its population defecating in the open.
Findings from the WASH NORM survey show that 24 per cent of the population (47 million) still defecate in the open.
This practice has a huge impact on Nigeria's development. Economically, about 1.3 per cent (N455 billion) of the country's Gross Domestic Product is lost annually to poor sanitation and open defecation.
The impact on health shows that no fewer than 100,000 children under-five die annually from diarrhoea, largely from poor access to safe water and poor sanitation.
This also puts women and girls at risk of being raped, while searching for where no defecate, especially at night.
Also, only 14 out of the 774 local government areas in Nigeria are open defecation-free, with the practice more prevalent in North-Central states, including Abuja, the nation's capital.
Among the development goals set by the United Nations in 2015, is a target to ensure everyone has access to a safe toilet by 2030.
Stakeholders in the environment sector believe that Nigeria's campaign to end open defecation will be more successful and purposeful, if the country can adopt strategies that are akin to those of the Clean India Mission.
With a population of 182 million, Nigeria is Africa's largest country and one of the fastest growing economies in sub-Saharan Africa.
On the economic front, Nigeria's GDP has quadrupled between 2005 and 2015.
Experts, nonetheless, moan that the rapid economic growth of Nigeria has not translated into rapid poverty reduction, including access to toilets.
Worried by this development, President Muhammadu Buhari on
Wednesday, Nov. 20,2019 signed the Executive Order 009 to end open defecation in the country by 2025.
The order, "The Open Defecation-Free Nigeria by 2025 and Other Related Matters Order 2019," was issued following Nigeria's ranking as the second country with the highest number of people practising open defecation.
The Order declares that Nigeria is committed to being open defecation free by 2025.
It directs the Federal Ministry of Water Resources to implement this Order by ensuring that all public places, including schools, hotels, fuel stations, places of worship, marketplaces, hospitals and offices have accessible toilets and latrines within their premises.
The Clean Nigeria Secretariat was established in compliance with the Order.
The secretariat coordinates the "Clean Nigeria: Use the Toilet" Campaign launched on Nov. 19, 2019.
Vice President, Prof. Yemi Osinbajo, who spoke at the official roll out of the "Clean Nigeria: Use the Toilet" Campaign, stressed the need for collective action towards scaling up sanitation and hygiene in the country.
"We all must redouble our efforts and work together in order to meet the nation's Water Supply, Sanitation and Hygiene needs.
"As a nation; we simply cannot afford the huge costs including fatalities caused by preventable water and sanitation-related diseases as a result of inadequate WASH services.
"In contributing to the government's efforts, citizens must take action to avoid open defecation,'' he said.
The vice president reiterated the commitment of the Federal Government in addressing the menace, adding that putting an end to open defecation in Nigeria is a shared responsibility.
"Although we all know that the primary responsibility for provision of Water, Sanitation and Hygiene Services lie with the states and local government council, the Federal Government remains committed to supporting the states' initiatives aimed at improving access to these services for the populace.
"To this end, states and the Federal Capital Territory should consider common sense policy measures such as ensuring that construction sites are equipped with toilet facilities.
"Property development control regulators can also make it mandatory for buildings to include external toilet facilities for staff such as security guards. These and other such measures will reduce the incidence of public defecation.
"As the President said during the launch of the National Action Plan last year, Federal Government's support to states will be based on their commitment to implement the National WASH Action Plan in their respective states and to end open defecation by 2025.
"It is our expectation that this national launch will trigger state and LGA level launches leading to mass mobilisation of all Nigerians."
After the Presidential launch of National Action Plan and Declaration of a State of Emergency in WASH, 24 state governors signed the Partnership for Expanded Water, Sanitation and Hygiene (PEWASH) protocol, expressing interest to partner the Federal Government in WASH intervention in rural areas.
To support policies and strengthen the sanitation and hygiene in the country, sector actors and development partners have been working in communities, using the participatory learning approaches and community-led total sanitation principles to create behaviour change.
Part of such efforts is the Water Supply and Sanitation Collaborative Council (WSSCC), a global, multi-stakeholder membership and partnership organisation that works with poor people, organisations, governments and local entrepreneurs to improve sanitation and hygiene.
Established in 1990, its goal is to help achieve sustainable sanitation, hygiene and water supply for all people and comprises a wide range of individuals and organisations concerned with water supply and sanitation.
The Global Sanitation Fund (GSF) supported programme in Nigeria is called the Rural Sanitation and Hygiene Promotion in Nigeria (RUSHPIN).
An initiative of Nigeria's Federal Ministry of Water Resources and the WSSCC.
This is the first donor initiative in Nigeria, developed and led by the government's National Task Group on Sanitation (NTGS), the instrument for sector coordination, and represents a landmark transition from the traditional donor-recipient relationship of most development programmes.
The programme is transforming the health of over 1.2 million people in Cross River and Benue states, across six LGAs: Agatu, Gwer East, Gwer West, Gboko, Ado and Logo in Benue and Abi, Bekwarra, and Obanliku in Cross River.
It uses an approach called "Community-led Total Sanitation," which empowers entire communities to collectively change their sanitation and hygiene behaviour, ensuring that every community member uses a toilet and practices good hygiene.
The RUSHPIN programme is the first in Nigeria to succeed in achieving Local Government Area (LGA)-wide Open Defecation Free (ODF) status – Obanliku LGA in Cross River. It has further in the past five years achieved an additional four LGAs, all in Benue and Cross River states. This programme has now contributed to Nigeria's 25 per cent of about 3 million people who are now benefiting from improved sanitation and hygiene in the 15 Open Defecation Free LGAs of Nigeria.
WSSCC is closely supporting the Clean Nigeria – Use the Toilet Campaign and using the RUSHPIN programme as a replicable model to boost sanitation in Nigeria.
It is hoped that the RUSHPIN programme will serve as a model towards state-wide sanitation coverage that can be replicated in other states.
Benue on Nov. 11, 2019 launched the `Clean Benue' project, while the state government declared an emergency in the water and sanitation sector.
In Osun, the first lady, Mrs Kafayat Oyetola, inaugurated the campaign on Nov. 22, 2019 to scale up sanitation and hygiene.
Experts believe that with commitment and political will more states would replicate the campaign that would go a long way to scale up access to sanitation and hygiene in the country.
By Tosin Kolade News Agency of Nigeria (NAN)