Stakeholders in the African environmental management sector will converge on Lomé in Togo from Monday, August 23 to Thursday, 26, 2018 for the Africa Clean Up Conference and Award 2018, ostensibly to explore a robust eco-business experience and devise a roadmap for a greener and cleaner Africa.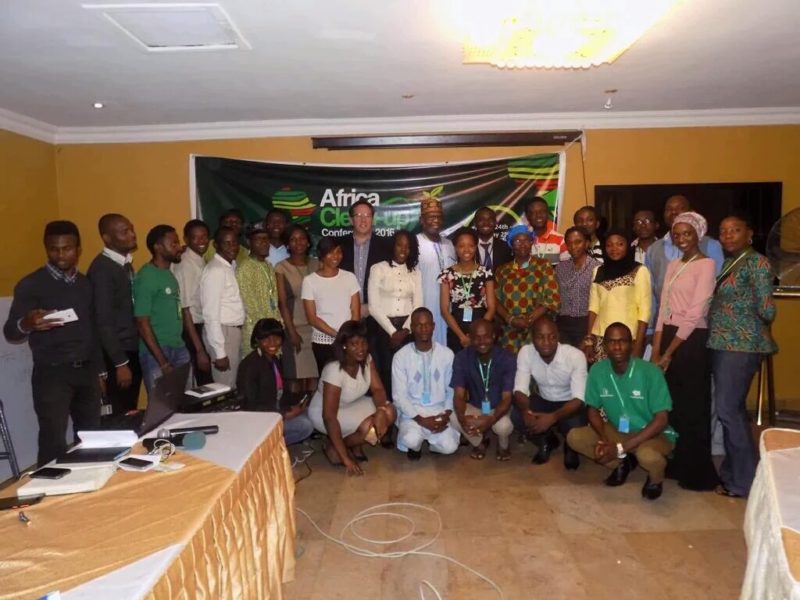 The weeklong event has "The Business of Environmental Sustainability" as its theme.
About 100 delegates are expected to grace the event, organised in partnership with the JVE International. The knowledge-based conference, according to the organisers, will also feature an Award Night, Green Tour to a recycling unit in Togo, Green Exhibition/Fair and Networking. During the award night, individuals and organisations making a positive impact in the environmental and community development space will be recognised and celebrated.
According to Alex Akhigbe, the Chief Environmental Officer (CEO) of African Clean Up Initiative (ACI), convener of African Clean Up Conference and Award, the responsibility of addressing environmental issues lies first with "us as Africans; and creatively determining and exploring ways of success within our environmental space equally concerns us."
His words: "Africa Clean Up Conference and Award creates a platform for Africans to congregate and discuss their peculiar environmental challenges and determine indigenous solutions that best tackle their issues. More so, it encourages and motivates for greater good individuals and organisations whose initiative and best sustainable practice is contributing to conserve Africa.
"We cannot over emphasise that the dearth of information among our citizens makes environmental best practices in African a mirage. Exploring the business aspect of environmental sustainability will bring renewed insights to addressing our challenges while gaining economic and social impacts."
The ACI started the journey of addressing the African environmental experiences by Africans in 2016 in Nigeria. It was hosted by Ghana in 2017 in partnership with African Youth Organisation. Some of the conference speakers were Desmond Majekodumi, Ola Oresanya, Isaac Mbit Bryant, Simon Turner, and Yahaya Ahmed, among others.