If electricity markets continue to depend on coal-fired power plants – which today account for a third of CO2 emissions – or gas-fired power plants, countries will not be able to meet the long-term climate objectives of the Paris Agreement, the International Energy Agency (IEA) was warned.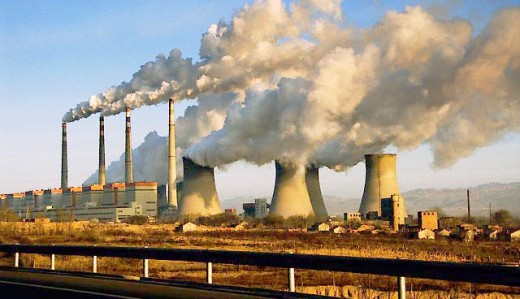 In a recent World Energy Outlook 2018 report, the IEA examines the impact of increased electrification in transport, buildings and industry. The analysis shows that increased electrification would lead to a peak in oil demand by 2030 and reduce harmful local air pollution. But electrification alone would have a negligible impact on carbon emissions without increased efforts to raise the share of renewable and low-carbon energy sources.
"We have reviewed all current and under-construction energy infrastructure around the world – such as power plants, refineries, cars and trucks, industrial boilers, and home heaters – and find they will account for some 95% of all emissions permitted under international climate targets in coming decades," says Fatih Birol, Executive Director of the Paris-based institution. "This means that if the world is serious about meeting its climate targets then, as of today, there needs to be a systematic preference for investment in sustainable energy technologies."
Countries around the world are rapidly increasing their share of solar photovoltaics and wind power, and the share of renewable energy in electricity production will rise to more than 40% in 2040, a positive trend for the environment, the Agency says. But the trend needs to be accelerated to achieve the central goal of the Paris Agreement, which is hold the global average temperature to as close as possible to 1.5 degrees Celsius.
Even the existing expansion of renewables brings major environmental benefits but also a new set of challenges that policy makers need to address quickly. With higher variability in supplies, power systems will need to make flexibility the cornerstone of future electricity markets.
The analysis, based on scenarios in the report, describes the different possible futures of the energy system for all fuels and technologies. It contrasts with different approaches, based on current and planned policies, and those that can achieve the long-term climate objectives of the Paris Agreement, reduce air pollution and ensure universal access to energy.
According to the IEA, natural gas is expected to overtake coal as the second largest energy source in the world after oil by 2030 due to a drive to cut air pollution and the rise of liquefied natural gas use.
In its "Sustainable Development Scenario", the IEA projects global energy-related CO2 emissions to peak around 2020 and then decline sharply and sustainably, in line with the trajectory required to achieve the objectives of the Paris Agreement on Climate Change.
"It will be essential to develop the right policies and incentives to achieve our common objectives of security of energy supply, reducing carbon emissions, improving air quality in urban centres and expanding basic access to energy in Africa and elsewhere," said Fatih Birol.
The problem: Most emissions linked to energy infrastructure are already essentially locked-in. In particular, coal-fired power plants, which account for one-third of energy-related CO2 emissions today, represent more than a third of cumulative locked-in emissions to 2040. The vast majority of these are related to projects in Asia, where average coal plants are just 11-years-old on average with decades left to operate, compared with 40 years on average age in the United States and Europe.
Energy demand is set to grow by more than 25% to 2040, requiring more than $2 trillion a year of investment in new energy supply.
"Our analysis shows that over 70% of global energy investments will be government-driven and as such the message is clear – the world's energy destiny lies with government decisions," adds Dr Birol.
The decisions will partly be shaped by the outcomes of the UN Climate Change Conference COP24 in December, where governments are set to on agree the implementation guidelines of the Paris Agreement and discuss next steps to increase climate ambition.