Environmental stakeholders and campaigners have concluded that not much was accomplished at the recently held 27th Session of the Conference of the Parties (COP27) to the United Nations Framework Convention on Climate Change (UNFCCC) in Sharm el-Sheikh, Egypt, after critically evaluating all that took place there.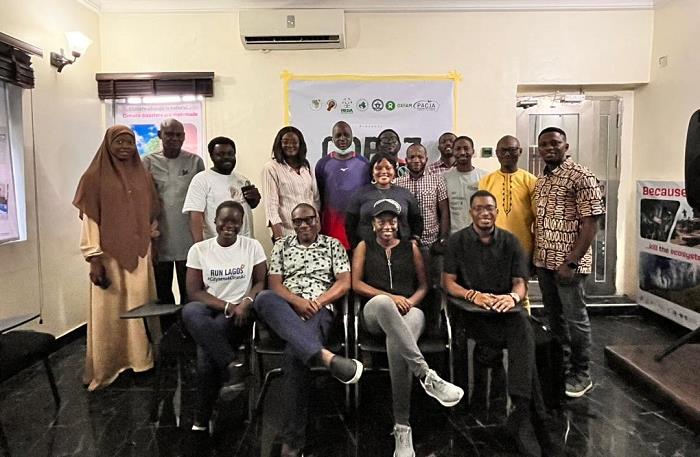 They claimed that the event was more of a jamboree and that it fell short of expectations in terms of addressing the many issues surrounding global warming, climate financing, climate debt, and reparations, particularly for African nations.
They stressed that although there was an agreement to consider Loss and Damage cases, it is yet to be operationalised as developed countries remain hypocritical, avoiding a genuine commitment towards climate financing and the eradication of fossil fuels.
Themed: "COP27 Outcomes & Implications for Africa: An Assessment", the hybrid meeting, which was held on Tuesday, December 20, 2022, at the instance of the Human and Environmental Development Agency (HEDA) Resource Centre and the International Climate Change Development Initiative (ICCDI AFRICA), among other civil society organisations, submitted that although big polluters dominated the meeting and played vital roles in COP27, their presence would hinder the attainment of the 1.5-degree global warming limit.
They also criticised the COP27 organisers, stating that the cost of living was relatively high, thus raising concerns regarding residents' exploitation.
Speaking at the event, Olumide Idowu, Executive Director of the International Climate Change Development Initiative, said: "it's high time the Nigerian government considers energy transition as well as mitigating technology impacts; however, it is also necessary that the youths are included in the discussion regarding Just Transition as it will pave the way to achieving a sustainable future."
Also, Azeez Salawu, founder of Community Action for Food Security (CAFS), stressed the need for women's inclusion and food security. He further urged the Nigerian government to take action toward achieving a sustainable food system.
Commending the organisers' efforts in providing stable water and electricity, Abdulkareem Mojeed, a journalist, urged the Nigerian government to take the lead in implementing the Climate Change Act.
He said: "It is high time the government shows an act of seriousness, accountability, and inclusion in the path to implementing the Act."
Nigeria lacks a well-structured adaptation plan, hence the need to adopt the conclusions made at COP27 to make Nigeria's climate action plan attainable, he said.
By Peace Nwachukwu