A UN Department of Economic and Social Affairs (DESA) publication has found that nearly three in five cities with populations greater than 500,000 people are at high risk of a natural disaster. The information is contained in a data booklet titled, "The World's Cities in 2018" and released recently.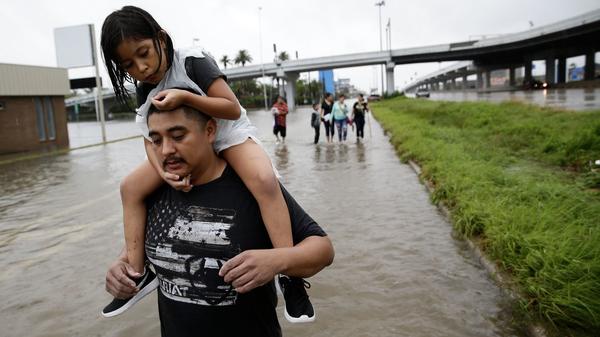 According to the publication's findings, 679 of 1,146 cities inhabited by more than half a million people are vulnerable to cyclones, floods, droughts, earthquakes, landslides or volcanic eruptions. Combined, these cities are home to 1.4 billion people – a third of the world's population. The booklet draws on projections from DESA's "World Urbanisation Prospects: The 2018 Revision" report and notes the importance of understanding urbanisation trends as being key to implementing SDG 11 (sustainable cities and communities).
The data booklet offers a definition for the term "city," distinguishing between administrative boundaries, those delineated by "contiguous urban areas," and broader metropolitan areas that feature a degree of economic and social interconnectivity. The means of defining a city, it stresses, affects the assessment of its population, with metropolitan areas being home to significantly larger numbers of people than the "city proper" as defined by an administrative boundary.
The publication notes that the world's cities are growing in both size and number, with most megacities – defined as having more than 10 million inhabitants – being in the global South. Nine of the 10 cities projected to become megacities by 2030 are in developing countries.
In a news release, lead author of the publication Danan Gu, DESA, emphasises the importance of cities, noting that urban areas produce approximately three quarters of the world's economic output. The study, he highlights, aims to better understand cities' vulnerability, in order to both protect human life and limit economic and infrastructural damages from natural disasters. Key to doing so, he adds, is ensuring preparedness, good governance and resilient infrastructure.
However, these features are more commonly found in cities within high-income countries. Thus, with most of the world's fastest growing cities being in Asia and Africa, the study reveals a gap, and a need to ensure that cities in developing regions are resilient to natural disasters. DESA's press release points to a recent report by the UN Office for Disaster Risk Reduction (UNISDR) which finds that only one high-income territory in the past 20 years ranks in the top ten for economic losses as a percentage of gross domestic product (GDP).