Secretary-General of the Convention on International Trade in Endangered Species of Wild Fauna and Flora (CITES), John E. Scanlon, who will soon be completing his mandate with the Convention, has said that, during his eight-year tenure, the nature conservation watchdog made extraordinary strides in the fight against illegal wildlife trade.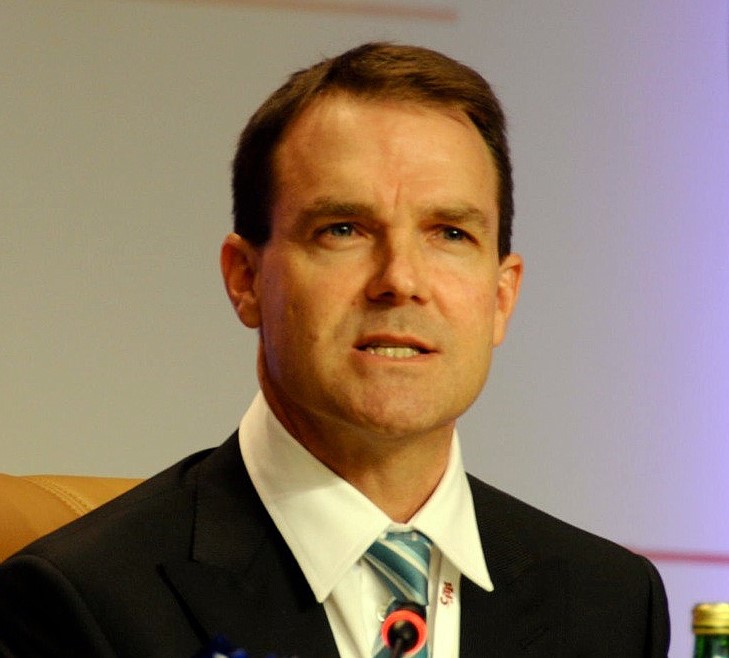 Similarly, he noted that the Paries to CITES grew from 175 to 183, even as it  significantly increased its national implementation support, as well as the level of political attention, public profile, funding, partnerships and outreach.
In a message issued on Wednesday, February 7, 2018 and titled: "Completing my mandate as CITES Secretary-General", Scanlon, who had spent three years with the UN Environment Programme in Nairobi prior to being CITES secretary-general, disclosed that he would relinquish his current office on April 6, 2018 and take up a fresh career challenge as Global Advocate for African Parks from April 9.
Apparently elated by his achievements, Scanlon said that "tangible results" from "collective efforts" were visible.
His words: "Amongst many other successes, one can name; bringing more marine and timber species under CITES, new initiatives with the technology, tourism and transport sectors, reaching out to rural communities and the youth, and March 3 being declared as UN World Wildlife Day.
"We have a highly capable Secretariat team in place that enjoys the confidence of CITES Parties and its many partners. I am proud to be leaving the Convention and its Secretariat in a very strong position."
He pointed out that, closer to his departure date, he would extend his personal thanks to CITES Parties and Committees, partners and Secretariat staff, "and will offer some reflections on my tenure as Secretary-General".
African Parks, he added, takes on direct responsibility for the rehabilitation and long-term management of protected areas in partnership with governments and local communities, through what he described as a unique and highly effective public-private partnership.
The organisation, he noted, recently announced HRH Prince Henry of Wales (Prince Harry) as its President. "I look forward to joining the team and helping to grow its outreach, partnerships and portfolio, and to be a voice for wildlife more generally," said Scanlon.
On how the next head of CITES will be appointed, he stated: "Since mid-January, I have been working very closely with the Executive Director of the UN Environment Programme, his Chief of Staff, and the Chair of the CITES Standing Committee in ensuring a smooth transition to my successor.
"We are working together to ensure the recruitment process is conducted expeditiously and in a way that respects UN personnel rules and the Memorandum of Understanding (MoU) between the CITES Standing Committee and the Executive Director, which was agreed to and signed in 2011. Here is a very brief overview of the recruitment process.
"The Secretary-General of the UN appoints the CITES Secretary-General and he/she is employed as a UN Secretariat staff member through the UN Environment Programme.
"The UN Secretary-General will have three or more names presented to him by the Executive Director, one of which must be a man and one of which must be a woman, following a recruitment process that is conducted by the Executive Director.
"The Executive Director will conduct the recruitment process in accordance with UN personnel rules, which will include advertising the position and establishing an assessment panel to interview short listed candidates and recommend suitably qualified candidates to the UN Secretary-General."